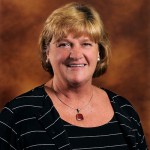 Dear Gonzaga Parents and Families,
Welcome to the Gonzaga family! Are you and your student ready for the upcoming year at Gonzaga University? Gonzaga is here to help you with the transition to college life.
Our job in Student Life is to develop and care for the whole person: mind, body and spirit. Beginning with Orientation and spanning across the classrooms, residence halls and greater community, we serve in this Jesuit spirit. In future messages, I look forward to sharing more about our mission and its goal of "cura personalis."
As a parent or family member of an incoming Gonzaga freshman, you will receive free membership to the Gonzaga Freshman Parents Adviser community Web site. You will receive our @Gonzaga Freshman Parents Edition electronic newsletter each month, which links directly to the community Web site.  Here you will find relevant articles packed with useful advice and information designed specifically for you and other parents of Gonzaga freshmen, such as:  "The Transition to College Life," "Our Ignatian Roots," and "Navigating FERPA," to name a few.  We encourage you to subscribe to the Web site by simply clicking the orange RSS button found on the screen above to receive instant electronic updates every time content is added.  To learn more about RSS click here.
The timely topics will prepare you and your student for college life and connect you to resources to help make this transition easier.
This is your forum and we are looking for "Parent to Parent" contributors, so please, weigh in with your thoughts, concerns and ideas. Please comment on individual articles or send us an e-mail message with your questions and ideas. As parents, you have many questions regarding your student's time at Gonzaga. Questions often include: What type of medical care is available on campus? Is there a doctor? What shots (if any) should my child receive before attending school and living in a dorm? How often can students eat at the COG (the main dining area) and what variety of foods are available? Should I be worried about alcohol on campus and what type of educational information will students get regarding alcohol, relationships, etc.
I hope these resources provide inspiration and support to prepare you and your Zag for the upcoming year.
I look forward to meeting you this August!
Sincerely,
Sue Weitz, Ph.D.
Vice President for Student Life
Gonzaga University
502 E. Boone Ave.
Spokane, WA 99258
(509) 313-4100  phone
(509) 313-4168  fax
Tags: Gonzaga