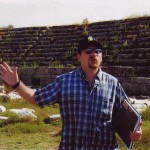 Dr. Andy Goldman, Chair of Classical Civilizations, has been teaching at Gonzaga since 2002 and leading students through Turkey for more than a decade. His course, "The Peoples and Empires of Ancient Turkey", focuses upon investigating ancient and modern concepts of empire via an intensive examination of archaeological sites, art and daily life across Turkey.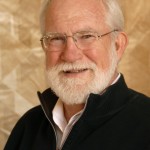 Steve Kuder, S.J., Religious, is Rector of Gonzaga's Jesuit Community and an expert in New Testament theology. His course, "The First Urban Christians", will explore the emergence of Christian communities and culture in Turkey.  Part of his course will also trace the footsteps of the apostle Paul, who spent many years spreading the Gospel and establishing churches in Asia Minor.
Dan Garrity, Director of Broadcast Studies, is in his 7th year of teaching digital media courses abroad. This year, his students will produce an online travel show revolving around the entire study abroad experience in Turkey. Click on The Turkish Zag Travel Show tab to watch their work.