Alumni Spotlight-Eric Pemberton
Eric Pemberton graduated with his MBA from Gonzaga in 2015 and was named Business Student of the Year. Eric, along with his wife Katie, have embarked on an exciting new business adventure. After a stint with Morgan Stanley, Eric and his family took over their very own mobile seafood market. Eric is now the owner and CFO of The Fish Folks, based in Coeur d' Alene. The Fish Folks are dedicated to providing excellent seafood and friendly customer service.
How has your Gonzaga MBA helped you in your new venture?
"The education that I received in the Gonzaga MBA program has enhanced my decision-making and confidence in the business world. Leaving a large financial institution to pursue The Fish Folks was certainly not a traditional route."
"With the tools and knowledge that I gained from Gonzaga, this is now a successful and enjoyable reality. I was able to pull from all facets of business coursework and my instructors' expertise to analyze the potential of a small local business and achieve a positive triple bottom line. Owning and running my own family business has always been a dream. Here's to living the dream!"
To learn more about The Fish Folks CLICK HERE!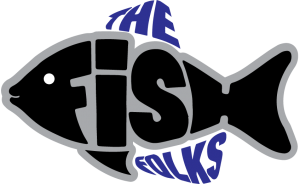 Want to be our next Alumni Spotlight?
Email MBAMACCGA@gonzaga.edu to be featured!