January 10th, 2013
Comments off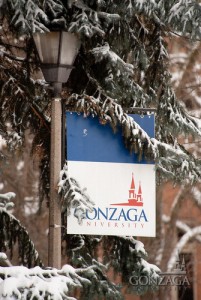 Gonzaga's Graduate School of Business (GSB) had a great start to the academic year. We hit the ground running with a successful networking event organized with the help of our Alumni Executive Board networking committee. They're working hard on a stellar spring event on April 3rd that is being headed up by the first alum featured in our new "Meet a board member" section of the newsletter, Eric Agnew.
Be sure to select the "Upcoming Events" tab above for an updated list of our events!
With a new year, comes New Year's resolutions. And to help those of you who set new fitness goals on January 1st, Jaunessa Walsh, co-owner of farmgirlfit is our featured alumni. Don't forget to check out her story, the announcement of a prestigious award earned in part by one of our alums and a current MBA student, and other alumni updates. Our graduates are doing great things!
There are a number of exciting events coming up this spring, such as the 4th Annual Aram Lecture on Business Ethics and events surrounding Gonzaga's 125th Anniversary, including National Gonzaga Day on January 24th.
If all of that isn't enough to keep us busy, the GSB also strives to continually improve our programs. We've included a new feature, "What's new in the Graduate School?" to keep you in the loop about all of our exciting changes and the new opportunities also available to you.
Look for our spring newsletter in April. As always, we look forward to hearing from you. Be sure to contact Adriane Leithauser (leithauser@gonzaga.edu) with story ideas, suggestions for featured alumni, and your personal and professional achievements.
Happy New Year!