I fell in love with Paris. It was AMAZING. Even though it was probably my busiest weekend trip, I am so glad that we saw everything that we did. We were able to see a lot of Paris in a short amount of time. We went to the Louvre Museum and spent about 5 or 6 hours just staring at the artwork and the historical artifacts that it contained. I was incredibly disappointed in how small the Mona Lisa was though! I thought it was a lot bigger than it really was! It was TINY! My favorite piece throughout the museum was the statue called "Nike." It was absolutely beautiful! We stumbled upon the Ancient Egyptian part of the museum and saw several sarcophagi along with a mummy that has been perfectly preserved for centuries. It was incredible to see all of these ancient artifacts! We also saw the cathedral of Notre Dame while we were in Paris. The stained glass windows were so beautiful! It was one of the most beautiful churches that I have ever seen.
The next day we decided that we wanted to go see Versailles. We walked around this huge palace and marveled at all of King Louis XIV's treasures. I had never seen something with this much gold! It was a huge palace and we were overwhelmed by the crowds of people. The Hall of Mirrors was stunning! I had always seen pictures of it, but it was breathtaking to see it in person! We also climbed the Arc de Triomphe and saw an amazing view of the whole city. After the Arc de Triomphe, we decided to head over to the Moulin Rouge area and then over to the Sacré Cœur Basilica. Moulin Rouge was an interesting part of Paris… It's definitely not a part of town that I would want to spend a particularly long period of time in, especially at night. But Sacré Cœur was really fascinating to see! Though, there were a lot of street vendors that would come up to bother us as we were walking up the steps. That night, we went to a typical French restaurant and I had my first and last taste of escargot. It was disgusting. The taste was not that bad, but the texture was revolting. Never again will I eat escargot. Never. After dinner, we wanted to go see the Eiffel Tower at night because we had heard that it "sparkled." The first 5 minutes of every hour, the lights on the Eiffel Tower would sparkle. I have to say, it was one of my favorite parts of the whole trip to Paris. It was so cool!!
The next day, we waited in line for about an hour to climb up the Eiffel Tower. While we were waiting in line, me and my friend wanted to reenact the baguette fighting scene from Passport to Paris with MaryKate and Ashley Olsen. We had bought baguettes that morning and had a baguette sword fight in front of the Eiffel Tower and took pictures. Even though there were several French people giving us dirty looks and laughing, it is an experience that I will never forget!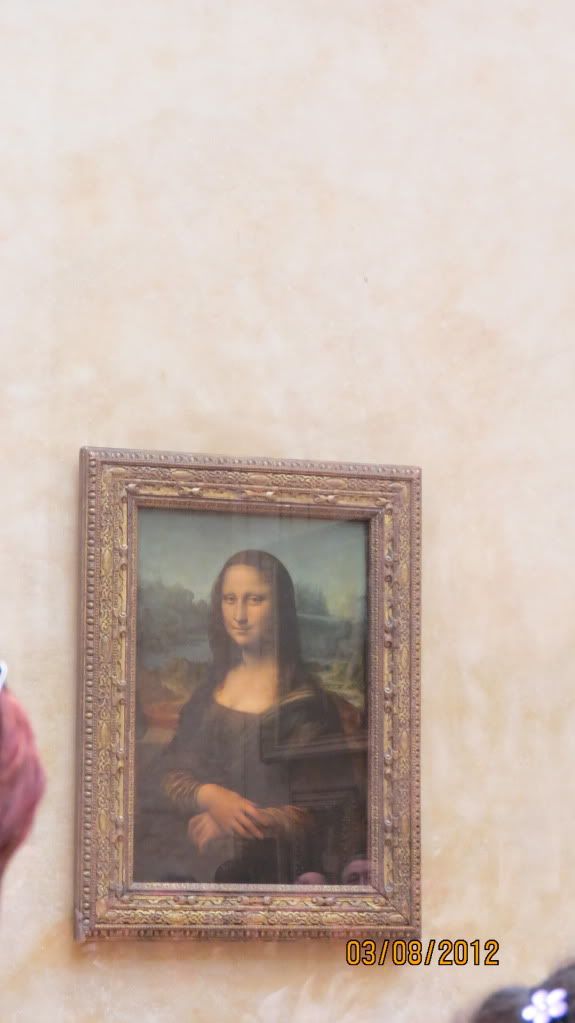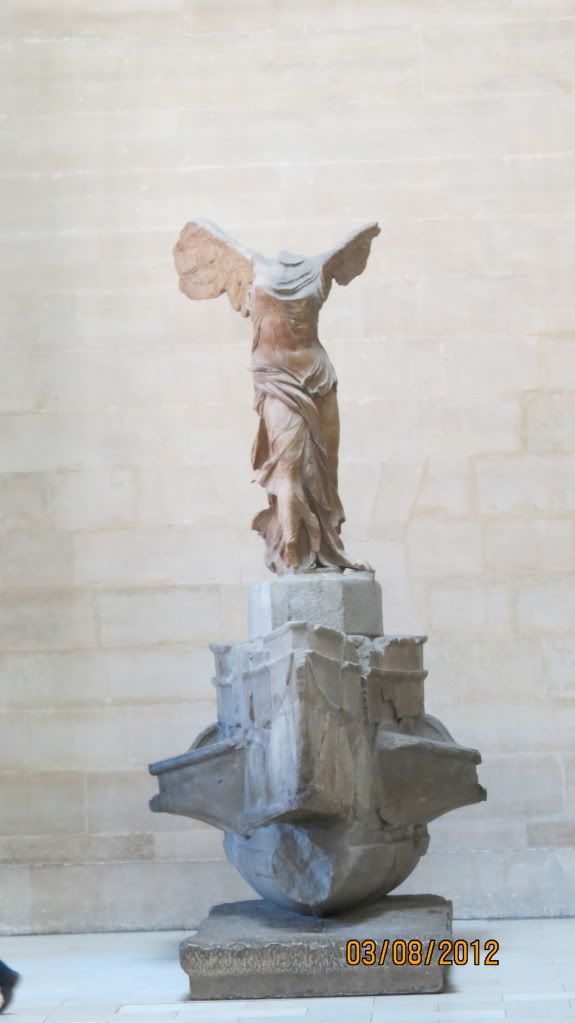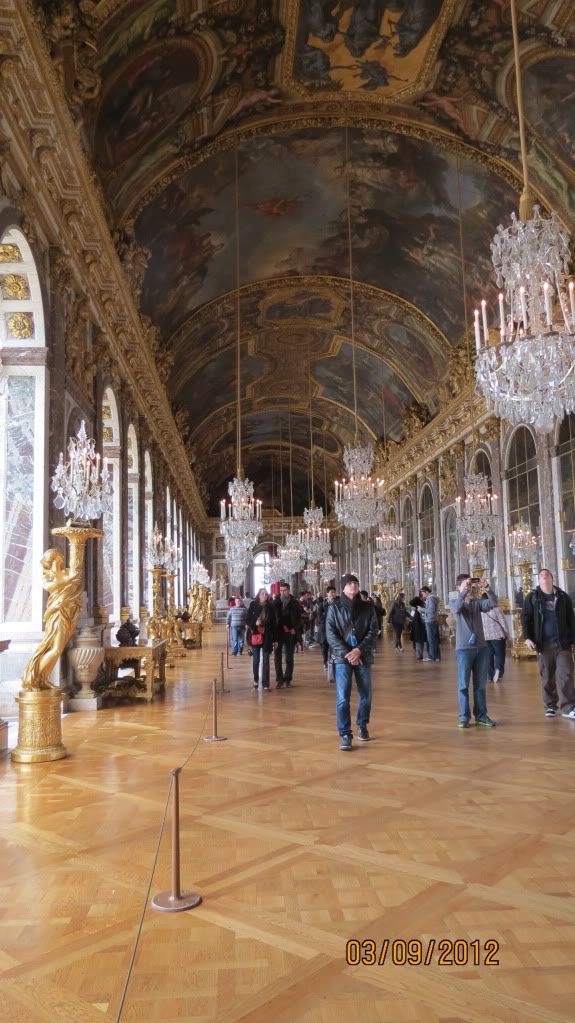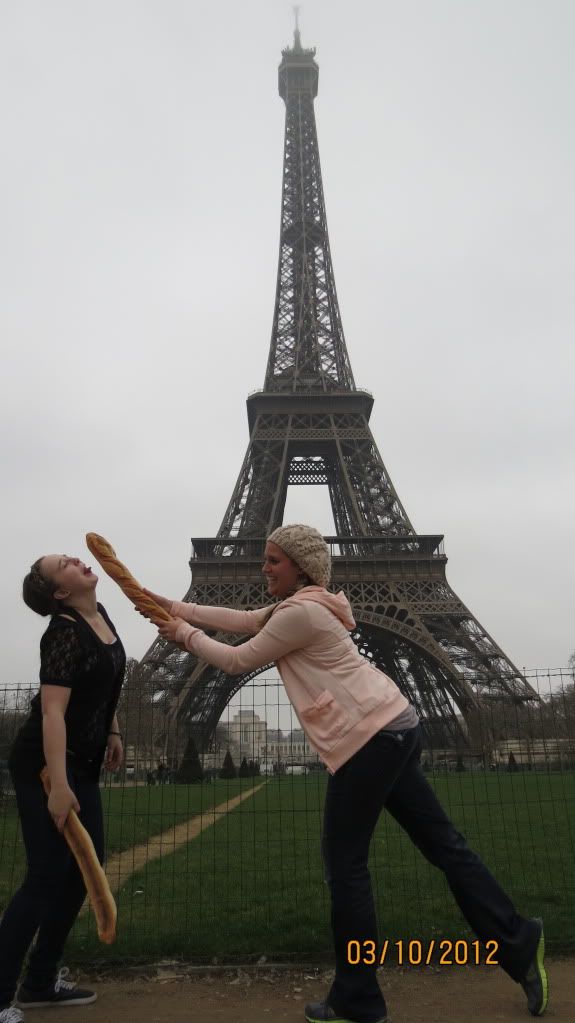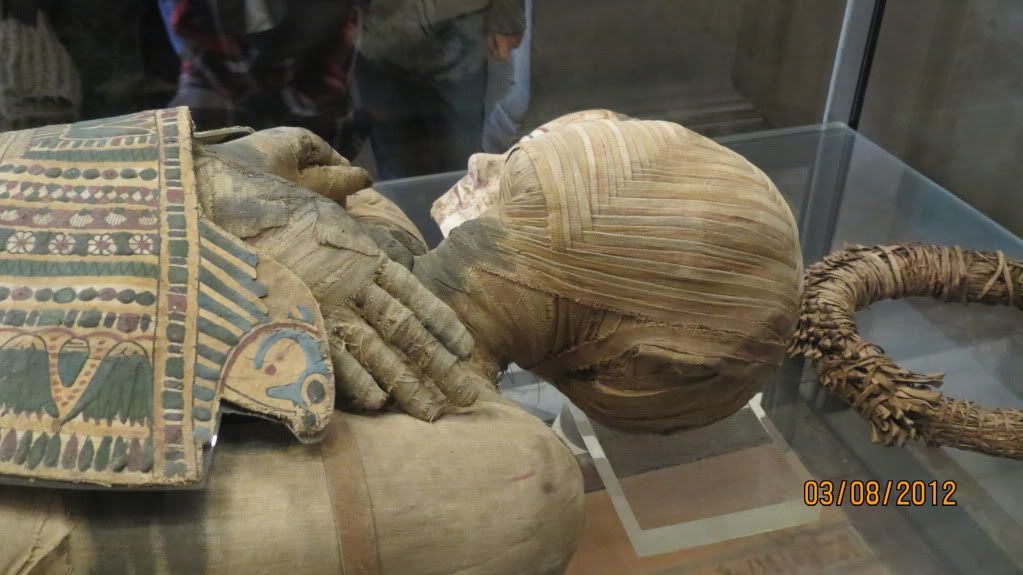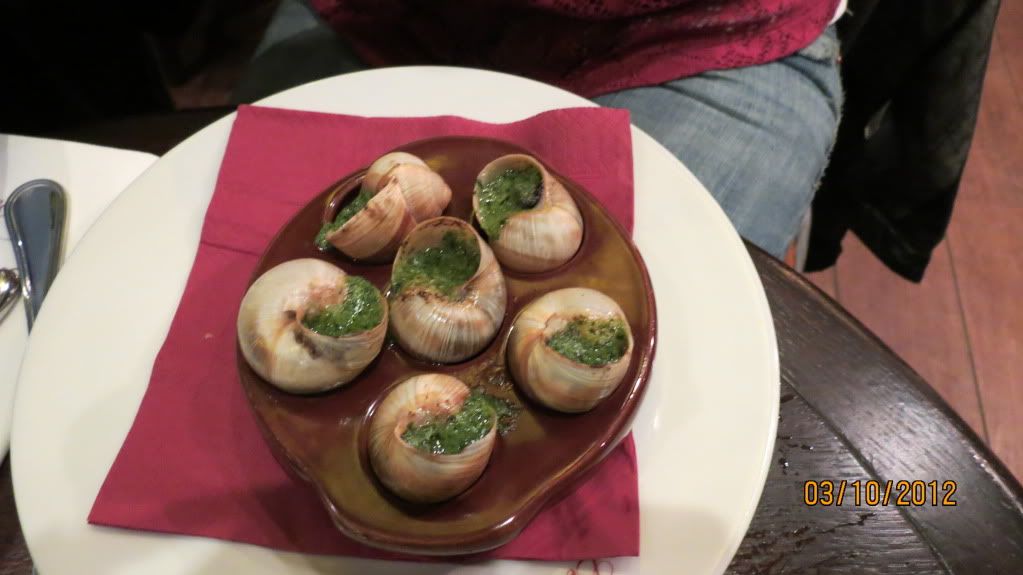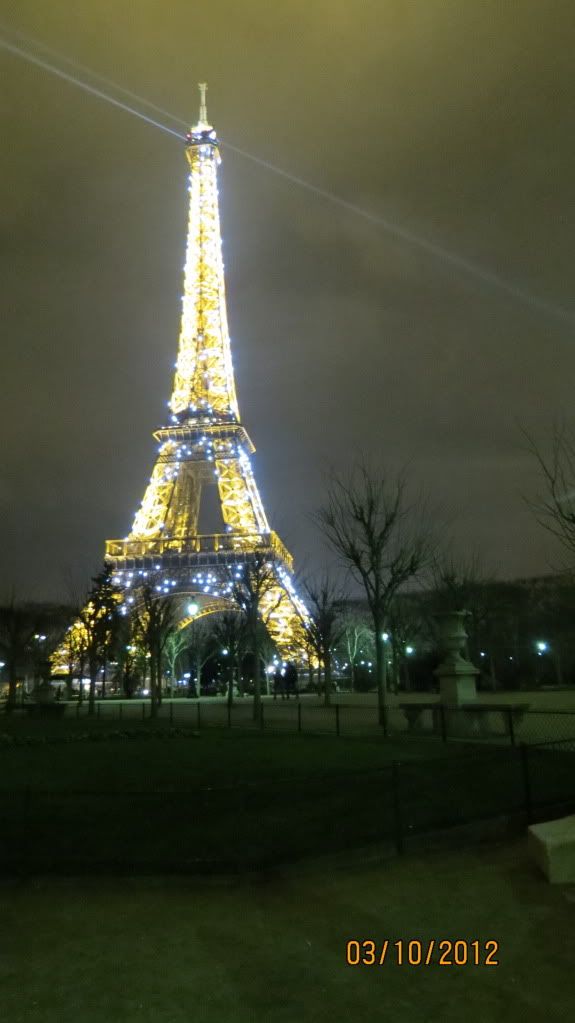 Ciao!
Savannah
Class of 2013