Today we got up bright and early to head for Cotonou where the Beninoise celebrated their 54th Independence Day. To get a view of the elaborated military parade proved, however, to be more complicated than expected: festivities seemed never to take start and we had in either case an impenetrable crowd in front of us. After a breakfast picnic and a few hours waiting, we opted therefore for an endless, almost deserted beach that suited both moods and weather.
.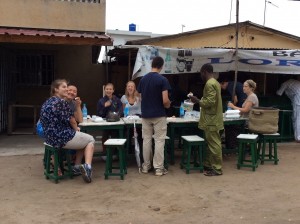 No one could certainly question our good intentions in getting ready for the parade …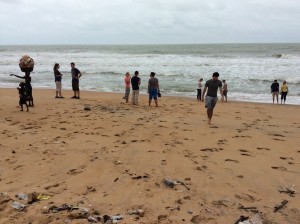 … but the beach was just so much more tempting and enjoyable …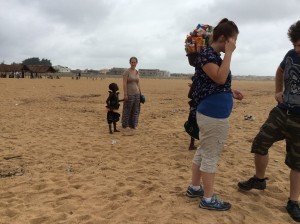 … and smiling Beninoise the children were,  as always, ready to great us.