Even with mid-terms looming, students need a social break from studying. The student chapter of the American Society of Civil Engineers put together a bowling tournament for students and faculty on Friday, March 2.
Camaraderie was high with most students appreciating strikes, spares, and 'so close!' achievements on the North Bowl lanes.
Drs. Rhonda Young and Alexander Maxwell represented Civil Engineering faculty, generally throwing better one-liners than bowling balls.
After a quick tally by ASCE President Trenton Nett, a team of four seniors graciously accepted the trophy. Nett said he hopes the tournament continues in years to come.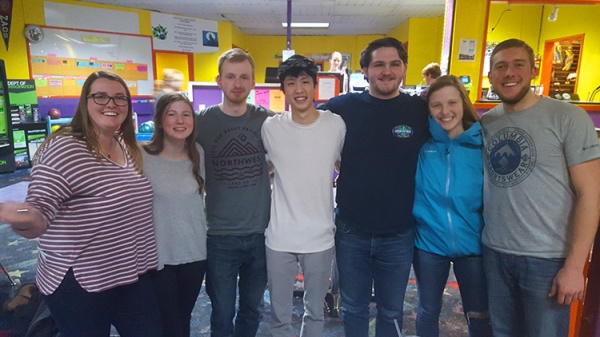 Senior Civil Engineering students Sarah Lund, Monica Regan, Joseph Jesse, Landon Lum, Zachary Hartje, Hailey Hunt and Zackary Schroder pose at the close of the bowling session. Regan, Jesse, Lum and Hartje formed the trophy-winning team.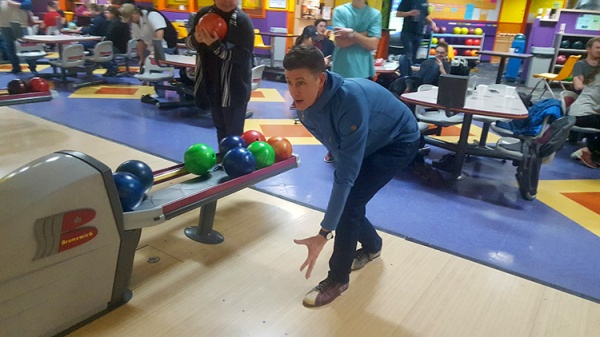 Dr. Maxwell demonstrates his technique a bit far from the actual lane.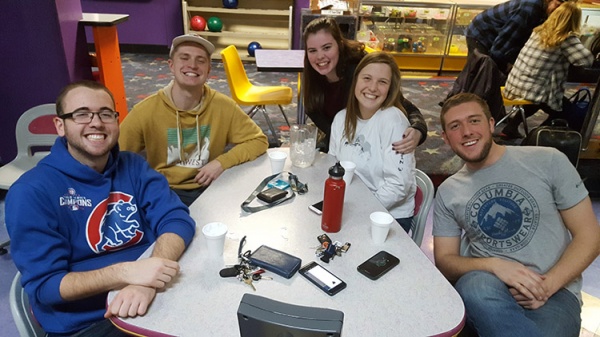 John Cary, Patrick Benjamin, Delaney Aucott (accounting major), Hailey Hunt and Zackary Schroder chill between turns.