Many of us have been asking this question as we begin the month of August. I know I am! After the semester ended, the dean's office continued to hum with activity through June and into July. I noticed my own energy flagging by the time Independence Day rolled around. By the time mid-July hit, I was ready for our family vacation to the Oregon coast. The sand and sun and roar of the Pacific was re-energizing, but what I really loved was the action of the tides. At low tide, we were able to see sea stars, anemones, sponge, and mussels. We even saw perceves – goose-neck barnacles here, but in Spain, my uncles would scale the cliffs to chisel these delicacies off the rocks and sell them for a good price at market! At high tide, the sea once again blanketed, protected, and nourished its creatures.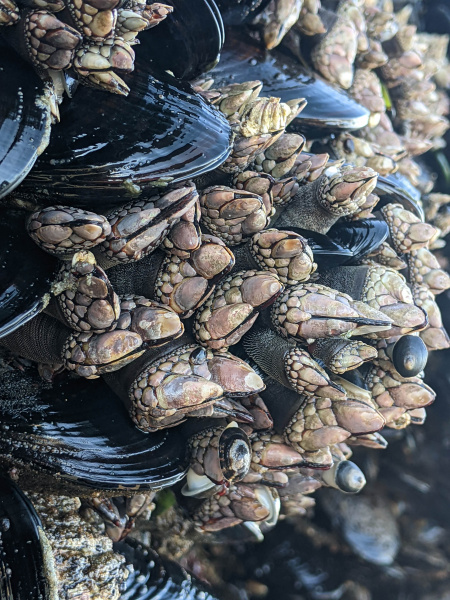 At one particularly low tide, a community group called Circles in the Sand, drew an intricate labyrinth into the sand and invited us all to walk it with love. If you have walked labyrinths before, you know it can be a meditative experience with many twists and turns that offer different perspectives. Walking a labyrinth you know will be washed away in a few hours adds another dimension: This path that I walk will not be here later, let me savor this experience! When I was training as a spiritual director, the Jesuit in charge emphasized how important it is to savor consolations. St. Ignatius of Loyola indeed pointed out that consolations—feelings of greater faith, hope, and love—must be recognized, savored, and stored up, especially for those times when we experience desolation and fatigue.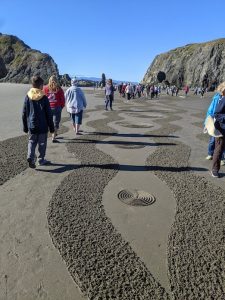 The summer felt too short but I will be taking my vacation experiences, and all the smaller experiences of consolation, with me into the Fall. What consolations will you savor as you enter the new academic year?