Blackboard World 2013 was in Las Vegas this year in the grand Venetian Hotel.  Blackboard World consisted of 3 days of over 250 events, sessions and activities.  Kim Madsen and I (Erik Blackerby) represented Gonzaga well and traveled to Blackboard World 2013 to learn about Blackboard's new developments, the future direction of Blackboard through the eyes of new CEO Jay Bhatt, to find out what other institutions are doing with Blackboard and to discover new things.
Of the three Blackboard World Conferences I have attended, 2013 was by far the best.  A change in leadership and a new direction for Blackboard made me believe the company is back on track and finally listening to thier users.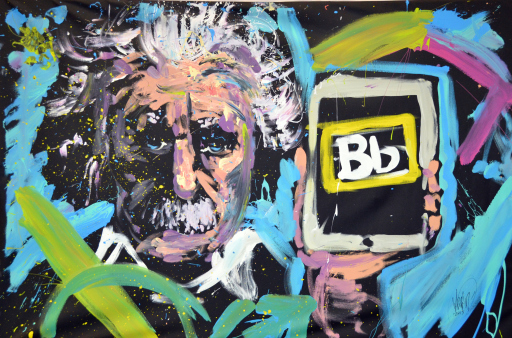 This was  different Blackboard.  Blackboard announced this year that they are refocusing their passion back to teaching & learning.  This was reflected in not only the increased number of sessions, but in the passion of the speakers from peer institutions sharing stories and ideas of successes, best practices and challenges and how they use Blackboard everyday.
This year's keynotes were powerful from some of the brightest minds in education.  Clay Shirky's Cognitive Surplus and Sugata Mitra's Beyond a Hole in a Wall were powerful examples of the way an idea can not only shine on its own, but of how those ideas can spark other lights into shinning.  I recommend watching the keynote videos.  They will captivate you, entertain you and make you think.
I hope by sharing this blog, you can see what I  and Kim saw in Vegas at Blackboard World 2013:  the excitement to see where e-learning is heading, redefine how we learn and use the tools to make this happen.
https://twitter.com/search?q=%23BbWorld13&src=hash