Day 2:  Started Early and lasted all day.  We went to many great sessions.  The notable ones detailed here.
On this day, Blackboard delivered their corporate keynote introduced again by Jay Bhatt, followed by Blackboard President Ray Henderson delivering their future roadmap.  Planned new features included: Attendance tracking tool, Test Availability Exceptions, Test deployment by Location (IP Address), Test Access Log, Blackboard Meeting Rooms (free to all users), Poll tools, Grade Centre simplification (no scrolling, grid or list view, search, batch changes), Open Badges, xpLor (Content authoring) and much more.  Watch this blog for announcements if and when these tools become available.
Corporate Keynote Opening
David Garibaldi, Artist.  Watch this cool 10 min opening live art to music and see if you can figure out what it is.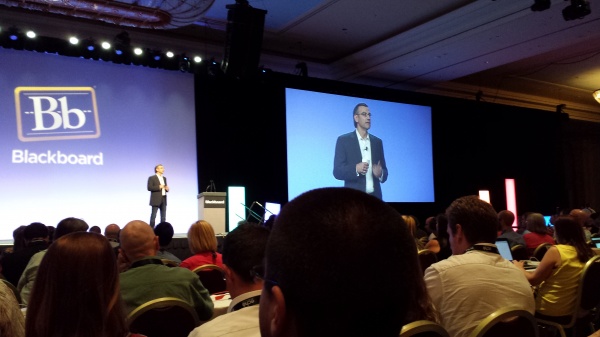 Next Jay Bhatt, Blackboard's new CEO, took the stage for the Corporate Keynote.   As  former teacher, he talked about his future vision for Blackboard and education technology.  Watch his invigorating keynote below.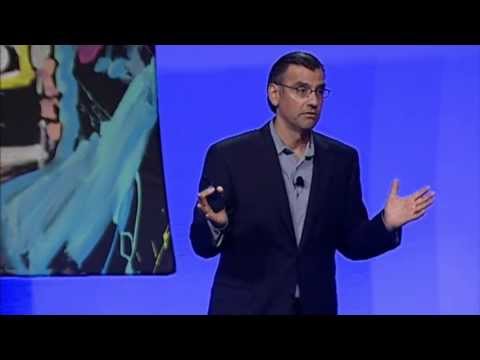 To finish off, Katie Blot President of Education Services announced that Blackboard would be offering a free, flexible option for running MOOCs in a hosted instance of Blackboard Learn.  This platform will allow MOOCs to be run by Blackboard clients free of charge.  [Press Release]