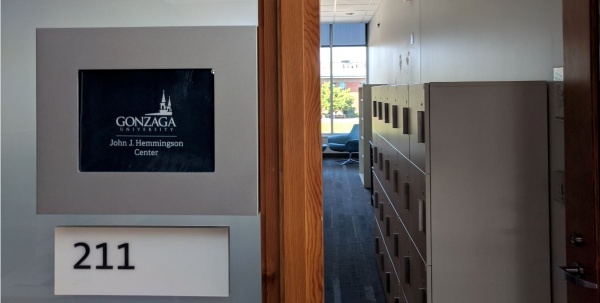 Starting this August, you will find the TVRAS office in a new location! Come visit us in Hemmingson 211. You are always welcome. This space is for you.
Features for YOU:
Lockers: You can check out for the entire year, especially helpful if you don't live on campus and want to keep your things somewhere while you're on campus.
Refreshments: We have a Keurig, so whether it's coffee, tea, or hot chocolate you're after- we have it ready for you. Sometimes we even have snacks 🙂
Computers: Need a space to come check your email or to submit your paper? We have computer work stations set up for you to use.
Study and Lounge Space: We have a comfortable set up in the TVRAS office. If you need a table to sit at with a group for a group project- we've got it. If you are looking for a comfy chair to come meetup with a friend or sit in while you sip your coffee- we've got that too!
Fridge AND microwave: If you need a place to keep your lunch or snack cool, you're welcome to store it in the TVRAS fridge or if you need to warm up you're meal, the microwave is at your disposal – because nobody likes a wrong-temperature meal…
Water Cooler: looking for fresh cold or hot water, we have a water cooler to quench your thirst, or to gather around, or both!
Friendly Faces and Helpful People: Our staff in TVRAS loves to visit and meet our transfer students, so drop in! We also want you to succeed, so if you ever need anything- drop by and we will do our best to help support you.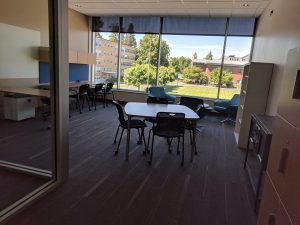 (Your new space is under way! Oh, what a view! Stop in when you're on campus to see the final results.)