This fall we welcome many new Arts and Sciences faculty to the Gonzaga campus. As someone who chaired two search committees (for four new colleagues) in the academic year 2021-2022, I have been thinking a lot about how to help our new colleagues feel welcome at Gonzaga. While GU does a great job with new faculty orientation and the New Faculty Learning Community, I think it is important for Gonzaga to develop a formal faculty mentoring program.
What faculty mentoring provides
Positive impacts of faculty mentoring include improved retention of high-quality, diverse faculty and students; a more supportive faculty community; increased transparency and clarity about reappointment, tenure, and promotion; investment in and development of future leaders; and the sharing of resources. A strong mentorship program can also help with recruitment and improve university reputations in ways that attract new faculty members and students. Faculty mentoring is all the more important now because, as Dean Annmarie Caño has stressed, we are living through challenging times shaped by the Covid-19 pandemic and a number of other crises "including white supremacy, heterosexism and cis-sexism, and violence against many marginalized communities — that have harmed our academic institutions and the people we serve." Misra, Kanalee and Mickey assert that faculty mentoring is a crucial component of diversity, equity, and inclusion and suggest that "[e]ffective mentoring plays a crucial role in ensuring that no one falls through the cracks, uncertain how to strategize and move their careers forward." A faculty mentoring program will promote inclusivity, collaboration, and engagement, all of which are important factors for all faculty to feel part of the Gonzaga community.
Serving as a mentor has been a rewarding part of my academic life, and as a first-generation student who had little access to mentors in the early part of my career, I strongly believe that everyone should have support as their story unfolds at Gonzaga. This belief led me to apply to be a "Faculty Fellow" in the College of Arts and Sciences this summer to develop a faculty mentoring program. As part of my fellowship, which was co-funded by Gonzaga's Office of Diversity, Equity, and Inclusion, I learned about how to design a faculty mentorship program by participating in a 5-week "bootcamp" with Academic Impressions, an organization that provides training and development for higher education leaders.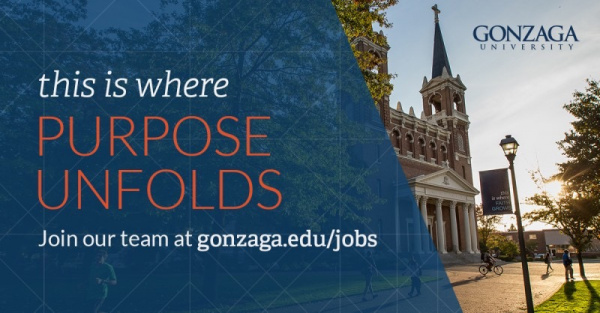 Opportunities for Gonzaga
Given Gonzaga's Jesuit, humanistic mission and its focus on cura personalis and accompaniment, it is a surprise that GU has not had a formal mentor program. However, in the listening sessions she held with early career faculty and chairs, Spring 2022 CAS Faculty Fellow Dr. Shalon Parker found that there are pockets of mentoring happening in the College. Extending this work to support all new faculty across CAS engages Ignatian philosophy and aligns nicely with the College of Arts and Sciences' Vision 2024, focusing particularly on one goal: "Build on our current strengths and develop new ones through careful stewardship of our human and material resources."
I am excited that the pilot faculty mentoring program I designed in consultation with the CAS Dean's Office and GU's Office of Diversity, Equity, and Inclusion is launching this fall. Its goals include:
Cultivating and advancing all faculty members in teaching, research, and service activities, in line with institutional and departmental goals.
Offering all faculty opportunities to connect and collaborate across the College, outside of their academic departments.
Providing all faculty members with professional and social networking opportunities that foster inclusion between diverse faculty members and disciplines.
The CAS faculty mentoring pilot program follows a group mentoring model. This model places new faculty together with mid-career and senior faculty to meet at least once a month, build their campus networks and share resources. We are calling these mentoring groups "squads." The squads are intentionally designed to connect faculty across departmental lines and offer opportunities to be in regular contact with established and well-networked faculty. We're also thinking about the mentorship needs of non-tenure track, mid-career, and senior faculty, and plan to offer networking opportunities for these faculty members so they too can receive support for issues that matter to them. CAS's pilot mentoring program will run the entire 2022-2023 academic year with regular check-ins with the squads to make sure that the squads are running smoothly and to provide any resources they may need. Our goal is for this program to become a regular CAS feature, supporting faculty and strengthening the CAS community.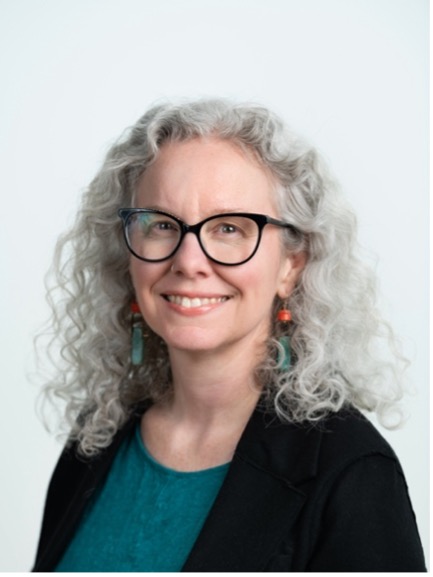 Trained in the field of communication with experience in media studies, cultural studies, and feminist scholarship, Melissa A. Click, Ph.D. employs a critical perspective in her scholarship to focus on questions of power and politics, media representations, and intersectional identities through examinations of media audiences and digital media cultures.