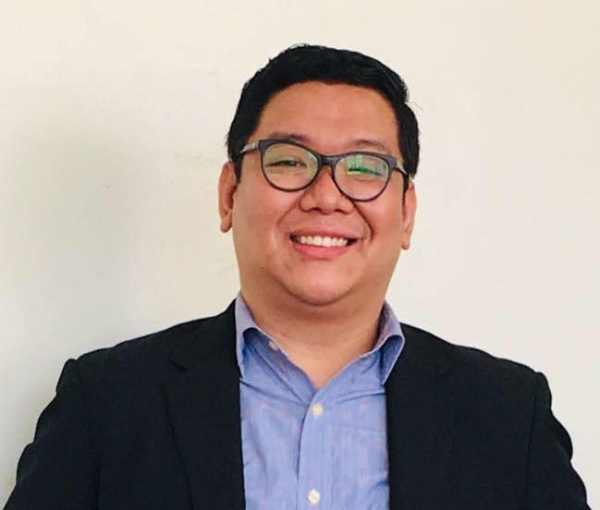 Getting to Know Dr. Maico Demi Aperocho
The College of Arts & Sciences' Modern Language & Literature is proud to welcome to its department Fulbright Visiting Scholar Dr. Maico Demi Aperocho. Dr. Aperocho is visiting Gonzaga from the Philippines and will teach Filipino 101 and 102. Maico will also offer a public lecture this month entitled, "Mental Health and Language Matters: The case of Philippine Microstructure".
We sat down with Dr. Aperocho to learn a little more about his presence at GU and his upcoming lecture.
Can you tell us a little more about your lecture on September 29th and why you find it important to discuss this subject matter at GU?
Aperocho: The lecture will be based on my dissertation on depressive language in the virtual sphere in the Philippine context. At Gonzaga, we highly value cura personalis, which means that we also give attention to everyone's mental health. This lecture will shed light on the linguistic features of the depressive language, how language is used by people living with mental health conditions, and what ideologies this microstructure has within a vulnerable community heavily stigmatized in Philippine communities. Everyone in the GU community can appreciate more how important language is in mental health.
What are you most looking forward to during your time at Gonzaga?
I only have around nine months of academic and professional stay at GU, so I just want to make connections and learn from people, and at the same time, become a Filipino ambassador of language and culture. I am excited also to share what little knowledge I have in my field and advance the causes I believe in, such as language and mental health, and diversity, equity, and inclusion.
Mental Health and Language Matters: The case of Philippine Microstructure Public Lecture
Description: When it comes to mental health issues, anyone can become vulnerable. This talk will focus on the depressive language used by Filipinos living in the microstructure, the stigmatized, voiceless, powerless, unsafe, and misunderstood; by delving into their language use, language experiences, and ideological representations.
September 29, 4:10pm in the Center for Global Engagement
This all-university presentation is in English, and all are welcome.