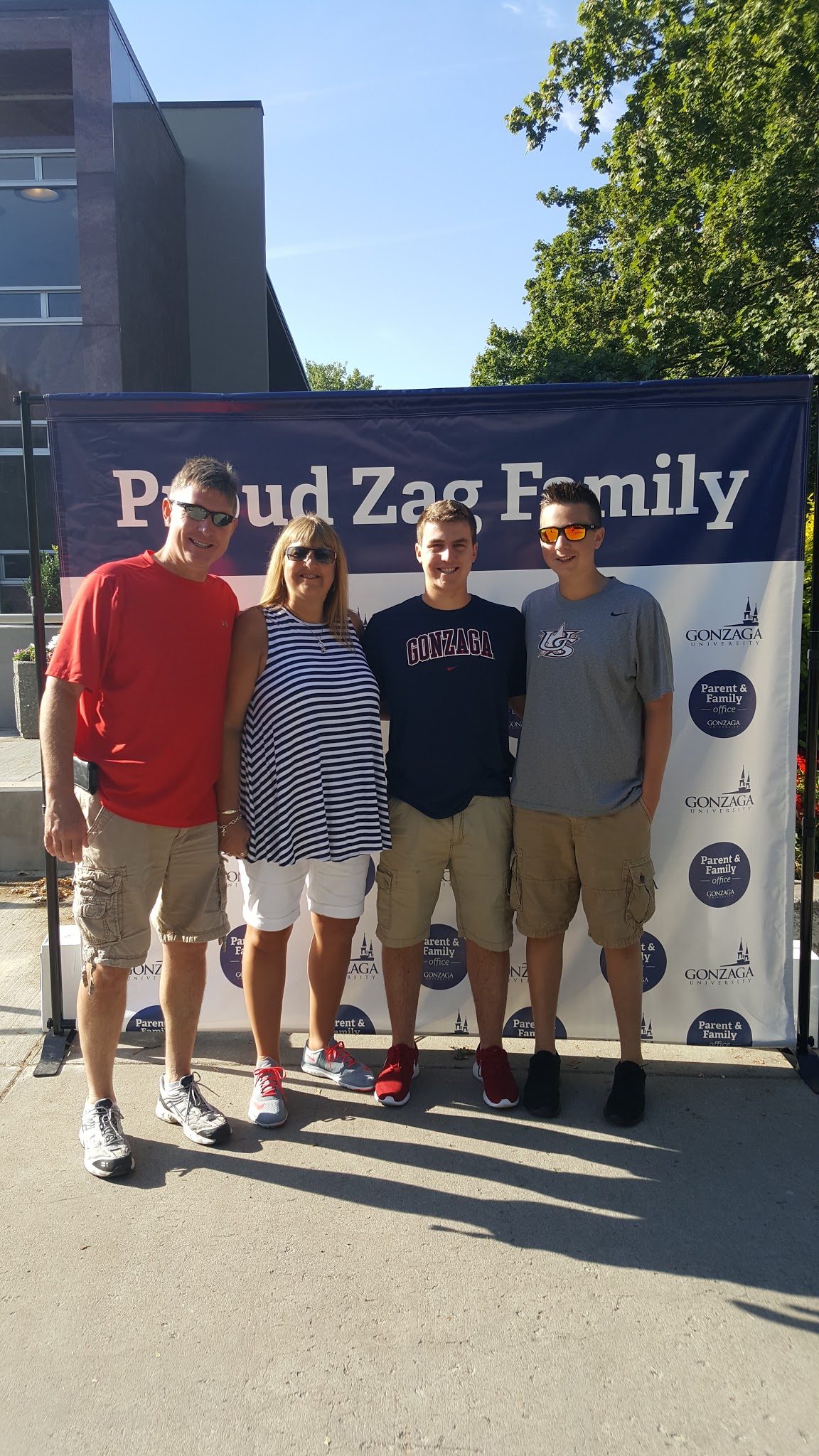 Families of Gonzaga- Walchenbach
Hello, Walchenbach family. It's me, Cole. I did not tell any of you that I would be writing this letter, with the hope that this comes to you all as a surprise. Mom, I lied.
We know that students sometimes struggle to find where they fit in and how to grow in their faith when they get to college. Here are some of the University Ministry weekly programs and activities that provide great outlets for faith and relationship building
Ways for Your Zag to get Involved in the Global Community at Gonzaga
Whether your Zag has just returned from studying abroad or they would just like to learn more about our global community at Gonzaga, there are some great ways for them to engage with other Zags through the Center for Global Engagement (CGE). Below are some of the easiest ways for your Zag to get involved
What is Happening in Hemmingson?
College can be tough for students around this time. Assignments are beginning to stack up, tests and quizzes are starting to loom, students are meeting new people every day, the sun seems to be slowly disappearing, and money is always a crunch, and all while students are managing living away from home, many for the first time!
Submit an Early Senior Tribute for the Spires Yearbook and get a Senior Shout Out in the Gonzaga Bulletin for FREE!
We have a fun way to surprise your graduate! We offer personal messages in the 2017-2018 Spires Yearbook.
Spotlight on Spokane: Caruso's
Locally owned and operated, Caruso's strives to deliver our "Daily Fresh" experience to all of Spokane! We love supporting our community through various outreach efforts and seek opportunities to source locally.
Is your student graduating at the end of the semester or studying abroad and looking for a place to safely and securely store their belongings?
Each year we anticipate and prepare for the flu season, in hopes that we can minimize illness on our campus.
Important Updates and Reminders from Student Accounts
Spring 2018 Registration is right around the corner.
Keeping Zags Healthy and Safe during Halloween
Happy Fall! With the semester firmly underway, it's time we start talking about trends and looking ahead to what might be coming around the corner.
Five Steps to Supporting Your Homesick Student
Adjusting to life at college can be a roller coaster for a majority of students. Balancing a new community, living with a roommate, taking college-level courses, and being away from home add complexities to the transition into the college environment.
Z-Core Selling Class of 2018 Commemorative Items
Through programming, collaboration, and networking, Z-Core strives to create an inclusive experience for Gonzaga seniors to reflect on their time, unify the academic class, and celebrate their achievements in their final year.
New Student Orientation Leader Reflection 2017 Small Group 80
The feeling I got when I first stepped foot on campus last year as a first-year student was one that I will never forget.
Technology-Focused Dining Opens on Campus at 1887 at Cataldo
Providing delicious, healthy and convenient meals for students is Zag Dining's main goal. With this idea in mind, we are proud to announce a new addition to on-campus dining at Gonzaga University!
Managing Meal Plans and Bulldog Bucks — Budget Guide Available
It is hard to believe we are already approaching mid-terms, which means we are halfway through the semester. Bulldog Bucks included as part of a meal plan are intended to supplement the plan the entire semester.
End of Perkins Loan Program – How You Can Help!
As of September 30, 2017, the Federal Government eliminated the Perkins Loan Program. Funds from this loan program will no longer be available to students after the 2017-2018 year.
The Holiday Season Brings an Increase in Fraud and Scams
Here are a few of the common scams that have happened to students on campus. Please remind your student to be watchful of any of the following scenarios:
Finding Purpose and Place through Saturdays of Service
As a freshman, one piece of advice that you are constantly given is to "throw yourself all in." Other tidbits, like "get involved," "try everything," "put yourself out there," etc.,
As the midterm point in the semester is fast approaching, it is important that your student reflects on how they are coping with their coursework and if they are balancing their schedules successfully.
What are Gonzaga University's DACA Resources?
October is Career Month-Career Fair Preparation and Navigation Tips
Fall recruiting season is upon us and Career & Professional Development is providing great opportunities for your student to network with employers, interview for jobs and internships, and start working towards their post-graduation career plans.
2018-2019 On-Campus Apartment and Off-Campus Theme House Selection for Current Second and Third Year Residents
Our residents are now settled in and we're already planning for the 2018-2019 housing selection process.
Transitioning to off-campus living after living in the residence halls can be a stark change. There is typically more of a walk, which is especially fun during the snowy, winter months