Throughout the month of February, we will be highlighting the love stories of alumni brought together at or by Gonzaga University. Many of these couples pay thanks to the place where their connection began by making a gift that helps share the Gonzaga Experience with others.
The best part – when these alumni couples give, their gift counts as two!
Meet our couples and learn how you can "show a little love" to Gonzaga, too. Check back weekly for a new Gonzaga love story. Have a love story of your own, or know some GU alums that do? Send an email to annualcampaign@gonzaga.edu and let us share how Gonzaga helped launch true love.
Ryan ('05) & Tamarae's ('09) Story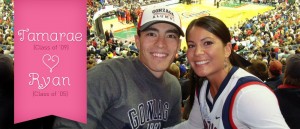 Jaunessa ('06) & Pat's ('04) Story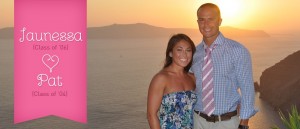 Jenni ('04) & Mark's ('04) Story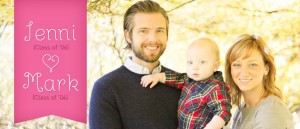 Cy ('60) and Rosemary's ('64) Story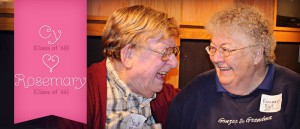 Meg ('08) and Brian's ('08) Story