Brenna Greene ('14) celebrated her recent graduation from Gonzaga by creating a special video to thank the donors who make the Gonzaga Experience possible. In the video, Brenna counts her blessings and all the shirts she received from University events.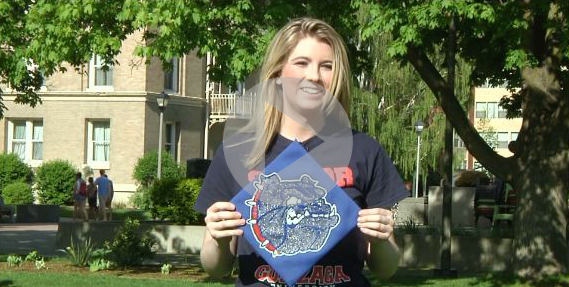 Click here to watch Brenna's video, or copy and paste this link into your browser: https://www.youtube.com/watch?v=uaePMCmSI5M.
Plus, read about how Brenna's education, hard work and internships prepared her for her new role as a sports anchor and reporter at KRTV in Great Falls, Montana.