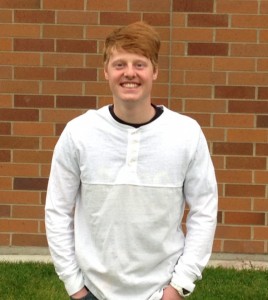 Whenever Nicholas Granberg ('16) saw skyscrapers, bridges, airplanes or cars, they'd leave him wondering how they were designed and built. The ways in which those designs would come to life inspired him to pursue a degree in engineering.
Granberg chose Gonzaga University because of the compassion and commitment he saw in the professors and students. He knew he wanted to be a part of the Gonzaga community after going to the Gonzaga Experience Live (GEL) weekend. There, he was able to see the effort students put into their studies as well as the support they received from faculty.
"The professors care so much about you as a person and whether or not you truly understand what they are teaching," he said.
Without his scholarship, Granberg would not have been able to attend Gonzaga.
"These donors have made my dreams possible at Gonzaga and I am honored to have been chosen as a recipient," he said. "They are a big part of my life for giving me this opportunity to make my dreams come true."