By Megan O'Malley ('17)
Kent Hoffman began his presentation with a slideshow of photocopies of 3×5 notecards.
He explained that these cards were part of an exercise he has facilitated with support groups for young teenage mothers at Crosswalk, Spokane's shelter for homeless youth. In this activity, each woman was handed a 3×5 notecard to write down the words she wished she didn't think about herself.
The screen flashed with a raw, personal isolation. The 3×5 cards spoke the quiet words of suffering: "I don't belong," "I am unlovable," "I am alone."
Then, Hoffman shared with his audience that he asked the Gonzaga seniors in his Psychology of Intimacy class to participate in the same activity. A soft spot in my heart knew what was coming next – the responses were inscrutable from the first group – each grasped for self-worth and wrestled with a crippling isolation.
Students at Gonzaga know suffering deeply and hide their wounds well. This week opened up a safe place to share, to empathize and to heal in community.
What Students Want
Each year, University Ministry (UMin) dedicates a week of programming in response to what students say they are eager to dialogue about. Last year, UMin coordinated a week full of discussion around the intersection of sexuality and spirituality. This year, the office dove into Suffering and the Soul.
The week began on a Monday night with a keynote speaker, Kent Hoffman, former Gonzaga professor and local clinical psychologist who specializes in attachment theory. Hoffman shared his research on our hunger for resonance and presence in the midst of suffering. He concluded that "what we most need is nothing," suggesting that words of advice and acts of kindness don't reach a person who is lost in grief.  A deep silence that is focused, that assures solidarity with that person, does.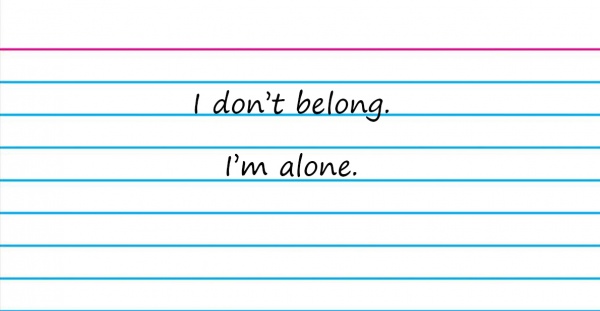 Another way of phrasing this act of presence and resonance, Hoffman says, is to "meet me in Chicago." When we are lost, others have to meet us where we are, not where another is or wants us to be.
The Suffering and the Soul week tried to do just that – to meet us in Chicago, in the stress, the self-consciousness, the broken relationships, and the tireless search for identity that comes with college.
The next night, Story Table invited students to gather for a meal and listen to the stories being shared at the dining table in the center of the room. The guests were all united by a common story of suffering and the dinner table created a space for vulnerable sharing. Students watched as strong ties of empathy were formed and flung across the table, ropes to pull each other out of personal despair.
The week ended with a healing service with music by Gonzaga's praise and worship group, Thirst, and offered students support with UMin staff present for continued conversation.
In this way, Cura Personalis – care of the person – is alive.
Wild Geese
by Mary Oliver
You do not have to be good.
You do not have to walk on your knees
For a hundred miles through the desert, repenting.
You only have to let the soft animal of your body
love what it loves.
Tell me about your despair, yours, and I will tell you mine.
Meanwhile the world goes on.
Meanwhile the sun and the clear pebbles of the rain
are moving across the landscapes,
over the prairies and the deep trees,
the mountains and the rivers.
Meanwhile the wild geese, high in the clean blue air,
are heading home again.
Whoever you are, no matter how lonely,
the world offers itself to your imagination,
calls to you like the wild geese, harsh and exciting —
over and over announcing your place
in the family of things.
Kent Hoffman is a cofounder of The Circle of Security – an early intervention program for parents and children.
Learn more about Gonzaga's University Ministry services for students.