Everything is connected. Concern for the environment thus needs to be joined to a sincere love for our fellow human beings and an unwavering commitment to resolving the problems of society.
Laudato Si, 91.
By Megan O'Malley ('17)
The wood window panel is unlatched. Its grid pane leans back, inviting the Ponderosa Pine trees to peek into the dimly lit main room at Bozarth Mansion, where we are gathered on the couches and the floor.
It is Monday afternoon, the first full day of our week together. Fr. Brad Reynolds, S.J. seated next to Michelle Wheatley (director of University Ministry) at the front of the room, pauses and then says with conviction: "An authentic faith demands to change the world."
This is what has brought us all here. Fr. Reynold's words speak the very mission of this week. We are here to push past the complacent place in our hearts that craves self-centeredness. We are here to find and pursue the desire for a spirituality that works not only for our own inner peace, but for kinship within our communities and justice for our world.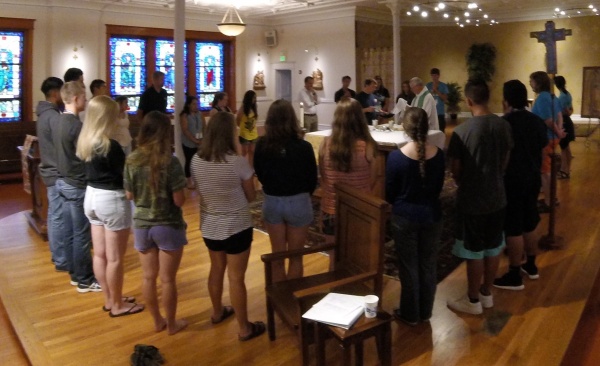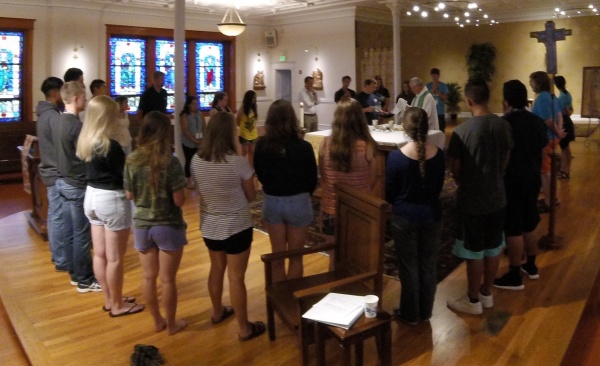 Coming into the week, I knew that the first annual Francis Youth Institute at Gonzaga was grounded in the message of Pope Francis' encyclical, Laudato Si: On Care for Our Common Home. I knew that I was there to serve as a small group leader along with seven other Gonzaga students for a week. I wasn't sure what else to expect.
I was met with 21 incoming high school juniors and seniors from different communities scattered across Washington and Idaho, a fact forgotten by all as competitive ping pong tournaments and the kids playing their guitars together became the nightly norm in our home for the week, Dillon Hall.
Alongside these inquisitive and kind high school students, I received diverse opportunities to meditate on my inherent connection and vocation to the world each day. In the Jesuit way, our schedule allowed us to first, contemplate and then, act.
In the mornings, we spent a few hours in the classroom, discussing the intersections of faith and justice with faculty from the Religious Studies and Philosophy departments. I was reminded that sustainability, food justice and equality should not be separated from our faith. That by overlooking my faith on the way to my desire for justice, I am missing out on the meaning for my mission: that each person has dignity and worth and deserves to be treated as such.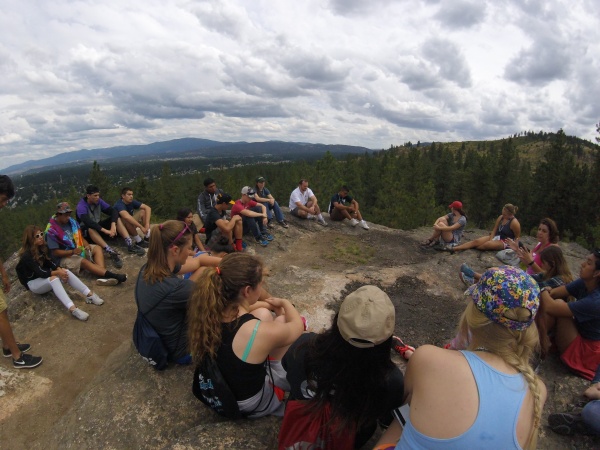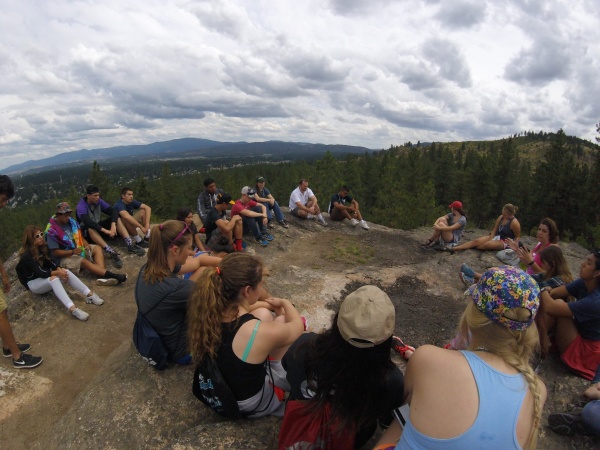 In the afternoons, we embarked on adventures in Spokane that would allow us all to interact with the world around us and cultivate a spirituality that recognizes the sacred beauty of the Pacific Northwest. We explored the grounds of beloved Bozarth, hiked in silence up Dishman Hills, rafted down the Spokane River, turned compost and pulled weeds at a local Catholic Charities Food for All farm, and walked in solidarity on the Cataldo Mission pilgrimage.
This week reminded me of the deep gratitude I have for my Jesuit education and the ways in which I can live in response to this gift. By the end of the week, we were sent out to look for God in all things with new eyes, and to work for social and ecological justice in our communities.
In the words of Religious Studies Professor Dr. Pat McCormick, the Francis Youth Institute prompted us to stop asking "'How am I to get to Heaven?' and start asking, 'How are we to make this a heavenly place to live?'"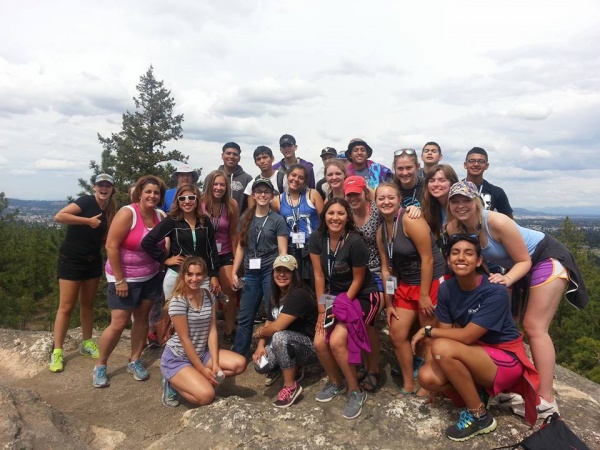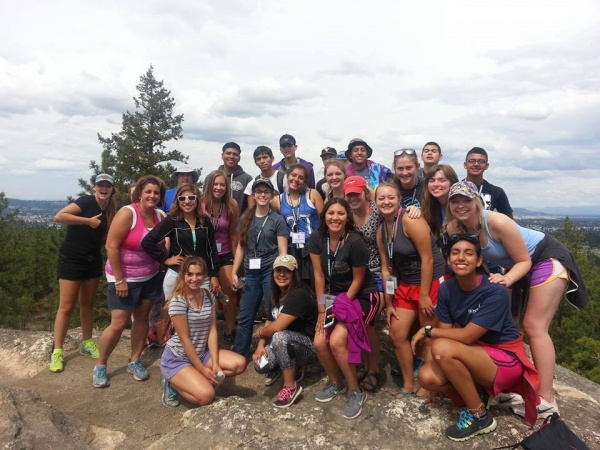 About the Francis Youth Institute
The Francis Youth Institute for Theology and Leadership inspires high school youth to consider vocations in theology and ministry in service to the church, the human community, and our common home.
A $294,415 grant from Lilly Endowment Inc. established the Institute at Gonzaga University as part of Lilly Endowment's High School Youth Theology Institutes initiative, which seeks to encourage young people to explore theological traditions, ask questions about the moral dimensions of contemporary issues and examine how their faith calls them to lives of service.