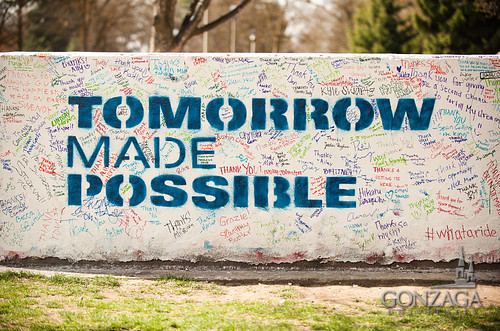 Wednesday, April 11th, was a perfect day for this year's Tomorrow Made Possible – a day to recognize and give thanks to the 12,981 donors that gave to Gonzaga to help provide an exemplary education to our students. With the sun shining and the music playing in the Quad, students, faculty and staff visited the steps of Crosby to sign "The Wall," add personal messages to "Thank You" postcards, learn more about scholarships and enjoy some David's pizza and treats.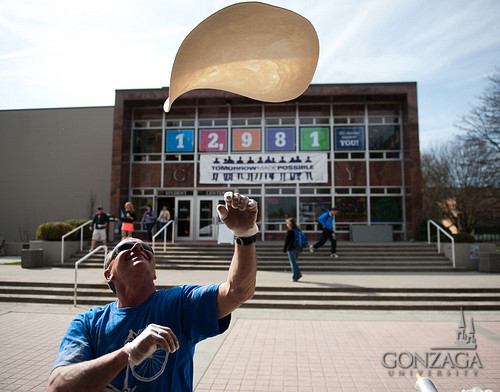 Check out the full slide show online.
Each year, Tomorrow Made Possible gives us a chance to pause and thank the generous donors who make Gonzaga so special. Now, that's what you call a SWEET success!
Did you know…
Gonzaga ranked third in the West Coast Conference for Alumni Participation, just behind Santa Clara and Loyola Marymount?
3,911 GU parents supported students with a gift this past year?
The new Resource and Simulation Center for the Department of Nursing was made possible by a $247,500 grant awarded by the Department of Health and Human Services?
Find out more fun facts, hear from our students and read up on donors at gonzaga.edu/tmp.