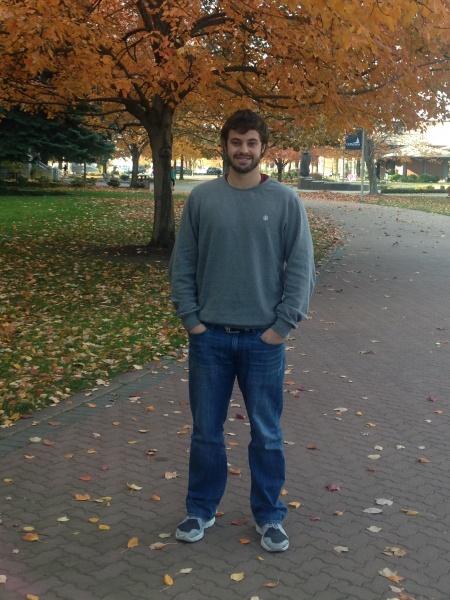 Matthew Vial ('14) represents many Gonzaga students who initially considered Gonzaga University because of its Jesuit mission, but selected it after stepping on campus during a college visit. There is just something special about the Gonzaga community that draws students in.
"Gonzaga has shaped how I see people," Matt said, "I have a greater appreciation for the different walks of life; every person is different and has a different story to tell."
When Matt first came to Gonzaga, he thought he wanted to be an engineer, but changed his mind when the broad range of classes showed him how much he loved medicine.
"I want to eventually become a dentist after my graduate education," Matt said while speaking of his career aspirations. "I am currently of applying to dental schools."
Matt, the oldest of three children, grew up in Reno, Nevada. His mother is a physical therapist and his father is an electrician. To stay connected to his hometown, Matt volunteers at his high school, coaching baseball. "I enjoy being around the game and teaching baseball fundamentals to the next generation," Matt said.
Matt has brought his love of sports with him to Gonzaga, where he enjoys intramurals and Gonzaga basketball games. He mixes his passions with his schoolwork, in what he calls one of the most challenging aspects of attending the University. "Learning how to fully manage your week becomes essential as classwork becomes tougher. At Gonzaga, upper division classes have been particularly challenging," Matt said.
Scholarships are integral to Matt being able to attend Gonzaga University, and he is thankful to the donors who support his dreams. "Thank you so much for the help you've given me. This scholarship has helped fund my final year at Gonzaga and has allowed me the opportunity to continue my education," Matt said.
Make a gift today and help students like Matt continue to find their passions and transform at Gonzaga.