They call themselves the "Classy Ladies." They were seven acquaintances who moved into what Annie Rosick ('07) calls "a fabulous house" during their junior year at Gonzaga.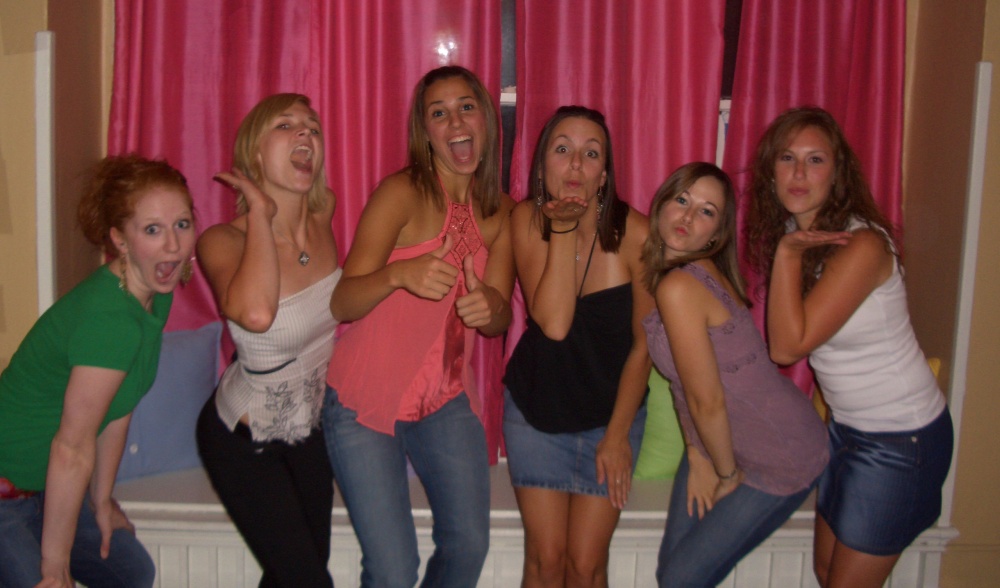 "We were all extremely hesitant moving in with people we didn't know, but really loved the house, so we thought, 'Why not?'" remembers Rosick. She and Jessica (Lightfoot) Billings ('07) lived together during their freshman and sophomore years at GU. When Lightfoot found a house with Breanne (Rolando) O'Doherty ('07), the three girls sought out some new roommates to help fill it.
"Jessica and Breanne knew some girls from their classes who seemed nice, so they asked them if they wanted to move in," Rosick recalls. Ana (Vanderah) Van de Hinz ('07), Emily Hache ('07), Kelsey (Merwick) Tomascheski ('07) and Megan (Williamson) Laurion ('07) all agreed to move into the house along with Billings, Rosick and O'Doherty, launching their seven-way best friendship.
"We instantly fell in love with each other and have all been best friends ever since," said Rosick. For nearly a decade, the Classy Ladies have shared laughs, tears, engagements, weddings, babies, a cross-country move and many other adventures together.
Today, they are spread out across the country – from Washington to New York, California to Minnesota – but that doesn't keep them from staying in close contact. Thanks to technology, they're still able to maintain close friendships, even from great distances. The Classy Ladies were able to come together in a Google hangout to celebrate Van de Hinz's baby shower (pictured below).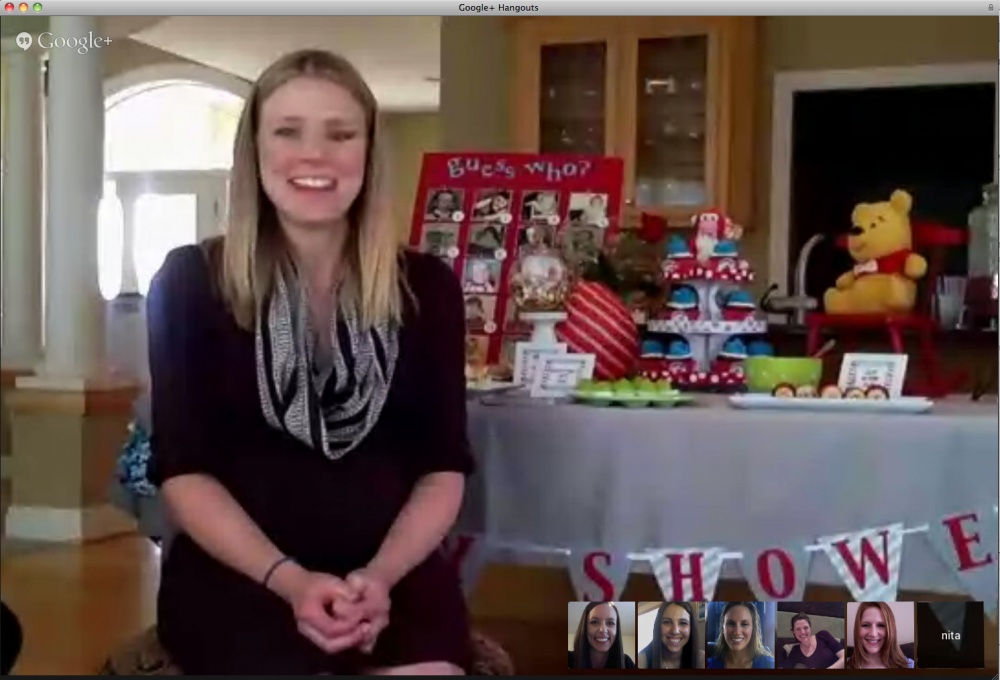 Between the seven of them, there were several named scholarships, a Trustee scholarship and various GU merit scholarships that made it possible for these ladies to become best friends: the Marguerite & Henry Casey scholarship, the Duff & Dorothy Kennedy memorial scholarship, the Geraldine Arnold scholarship, the Ben B. Cheney business scholarship, and the Roger & Marion Fruci accounting scholarship. Without the help of these funds, the Classy Ladies may not have come together in the first place.
"Gonzaga brought us together and just as we are Zags for life, we'll be friends for life!" said Rosick.
National Best Friend Day is June 8, 2014. If Gonzaga played a role in helping you find your best friend, tell us about it in the comments below, or make a gift in their honor at gonzaga.edu/give.