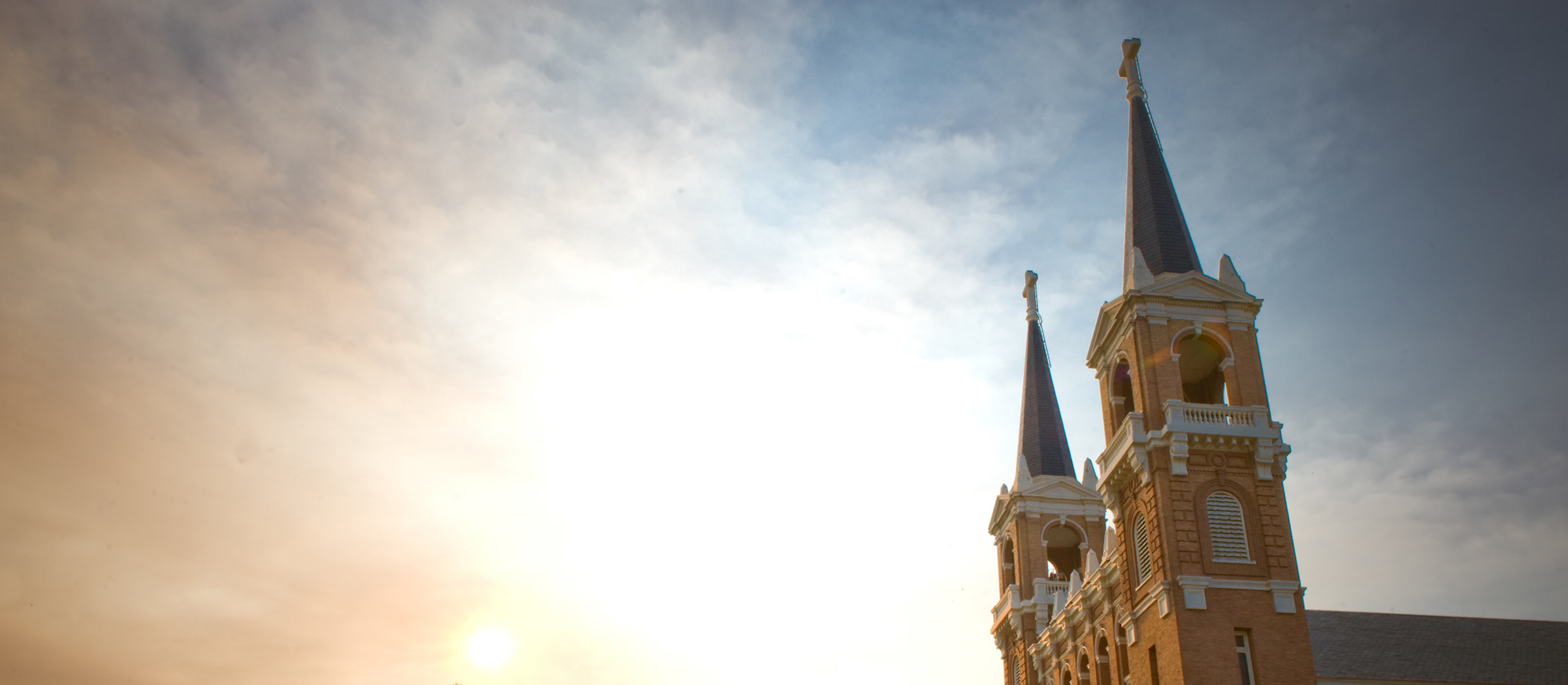 Letting Grow is about exactly that, letting them grow. At the least, it is about letting go of your child as they go off to college and honestly begin their adventure of self-discovery and development.
On behalf of Family Core, Parent and Family Crew, and Parent and Family Relations, I would like to formally welcome you to Gonzaga University.
As parents and family members, you are integral in providing this care and helping us support your student. In this article, we want to highlight a five ways you can help your student be and become their best self in their time here at Gonzaga.
Summer is ending and move in is just a few weeks away. The thought of it can cause mixed emotions for both new and returning students as well as their families. Because of construction, the biggest question and challenge may be "How do we get on campus?!"
ZagShop Flyer
In 2015 I became a ZAG and my life, though I didn't know it at the time, would be forever changed.
Academic Convocation is a new student's formal welcome into Gonzaga's academic community.
First Year Experience Programs (FYEP) understands that acclimating to a new environment takes time; orientation is a process, not an event. Using this driving philosophy, we offer an extended orientation and transition programs that continue through the first two semesters of your Zag's experience on campus
We wanted to provide a little intro (or refresher) on Health & Counseling Services—the on-campus physician's office and counseling center just for Zag students. Our team has a strong focus on wellness and wants our students to fully benefit from Gonzaga's Jesuit education.
Come visit October 5-7 for a glimpse into the life of your student and enjoy our beautiful campus and community.
The Hemmingson Center offers a variety of services that creates a community.
Gonzaga University affirms our faith-inspired commitment to an inclusive community where human differences thrive within a campus community of equality, solidarity, and common human nature.
We have all been as busy as bees over the summer break. Stop by any of our offices and tell us what you did this summer! Our staff would love to see you!
"I have come to realize that what unites us as Zags is a shared sense of passion and purpose," – Jacob Masters
Many times, parents want to know how to work with the HRL staff to support their student. How is housing going to house this large incoming first class and how will room changes work? If my student breaks policy, what will happen with them?
Psychology Professor Nancy Worsham, Ph.D. knew she was going to be a teacher since she was a child, but she didn't always know why. In this episode of "Why I Teach," watch how her future unfolded and how she inspired her students to make the world a better place.
One of the most valuable things your student can do is obtain an internship where they have the opportunity to develop skills and competencies relevant to their chosen career.
Whether your student is new to GU or is returning, we thought we would re-introduce our office and provide a few move-in tips, and upcoming CGE events!
We have learned of a scam that has been present over the past year or so where a new student is contacted via zagmail about well paying jobs near campus.
Although finding a position on campus can seem daunting, Gonzaga has many positions available to students, whether it be through ZagDining, within specific departments, the library, or in our student center
It is important to remember there may be some things that are left to complete before the school year begins. To help ensure students have a smooth transition into school, we have developed a checklist of things to do to make sure your student's Financial Aid and Student Account are ready when school begins.