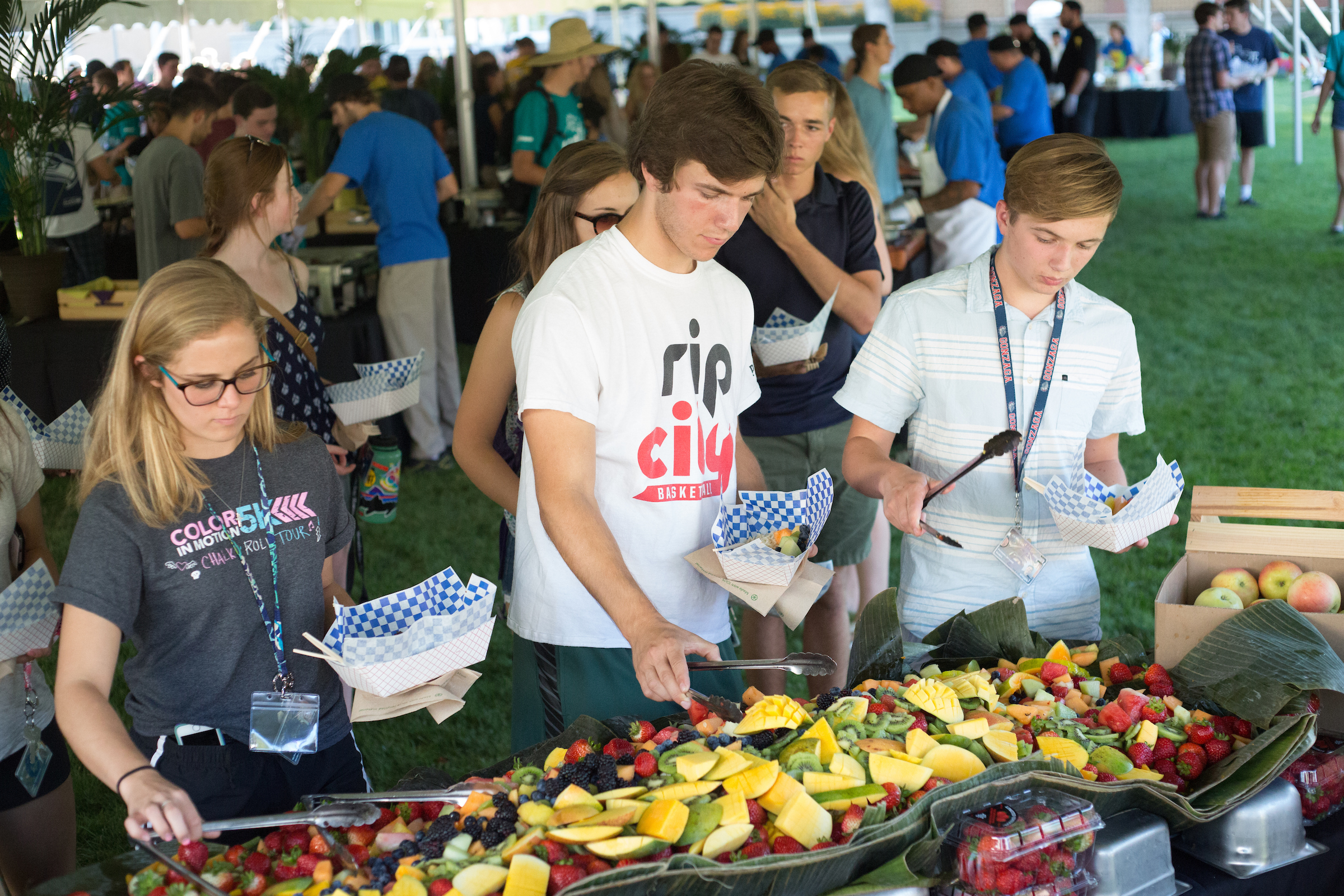 Gonzaga University has attracted some of the region's top, fine dining chefs to now feed and nurture the palates of today's students with a completely different culinary mindset.
Grant from Lilly Endowment Allows Francis Youth Institute to Connect Theology and Nature
Summer 2016 marked the first Francis Youth Institute (FYI), a week-long theology program for Spokane-area high-school students. Co-directed by Dr. Joseph Mudd and Dr. Anastasia Wendlinder of the Department of Religious Studies, the curriculum drew inspiration from Pope Francis's Laudato Si: On Care for Our Common Home and its discussion of faith and sustainability. For one week, students heard daily presentations from Gonzaga faculty, went on excursions, reflected on theological questions and tried, as Dr. Mudd says, "to live out answers."
Graduation is a time of new beginnings. The old chapter has come to an end, and the time has come to turn the page. As students bid farewell to their beloved Gonzaga community, this special celebration offers them and their families a time to pray and share the Lord's Eucharistic feast together. It reminds them to seek guidance from the Lord as they start down a new path.
Community Meal Plans Provide Dining Options for Juniors, Seniors and Graduate Students
If your student is an upperclassman living on or off campus, they can still have the convenience of a meal plan! Our community meal plans are created specifically for juniors, seniors, and grad students.
Valentine's Day is right around the corner! Surprise your student with one of our care packages, thoughtfully designed with this special day in mind.
Study Abroad Spotlight: London, England
While the majority of our Zags choose to study in Florence, there is a growing number of students who opt to have a slightly different study abroad experience in one of the many other locations available to them across the globe including South America, Africa, China, Japan, Costa Rica, New Zealand and many locations in the United Kingdom.
Spring Webinar Series – New Semester and New Beginnings
The intention of this seminar is to address the transition and information needs of parents and family members of GU students. Parents and families play a critical role in the success of their college students and will frequently turn to university personnel for information and support. This eight seminar is a unique avenue to support parent and family transitions and to connect parents and families with university information, services, and programs.
Change to Bulldog Bucks Availability During the First Week of Class
Students have until 5:00pm on Friday, January 20th to login to Zagweb to change their meal plan. There are a significant number of changes made between the time meal plans are loaded the week before classes begin and the change deadline.
Over the last three weeks, more than a dozen cases of mumps have been confirmed in the Spokane community. Gonzaga's Health & Counseling Services office has received many questions about this and possible impact to our University community, so I want to take this opportunity to provide our parent and family community with some information on this situation.