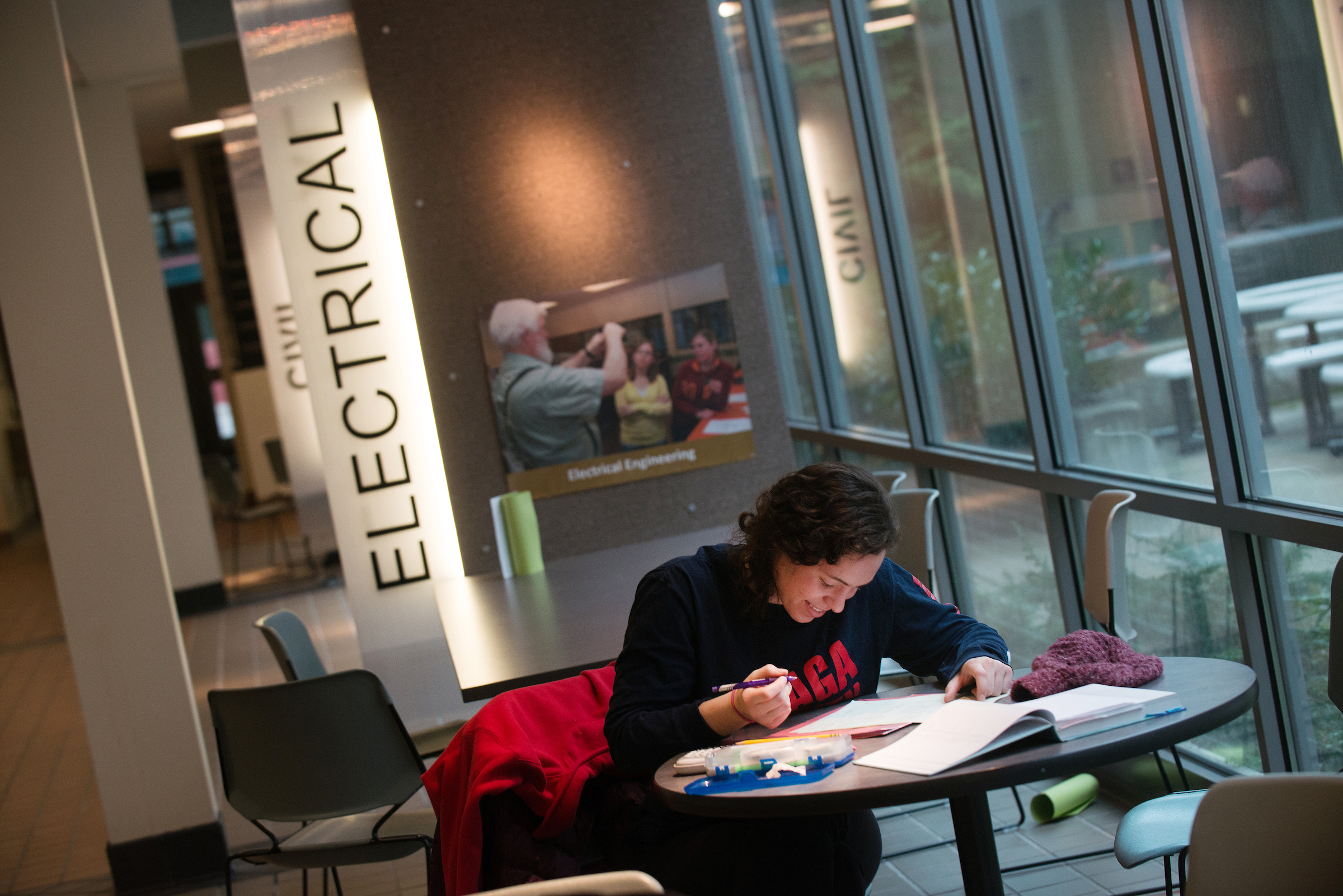 For some unexplainable reason, spring semester often feels busier than fall. This becomes even more apparent as students get to the end of the semester, a time filled with all of the papers, tests and group projects that need to be finished before "summer" is officially here, while also being tempted by nicer weather, wanting to spend time with friends they may not see for a few months, and solidifying next year's classes, living arrangements, internships, leadership opportunities, and more. It can all just sound exhausting!
End of the Year Offerings from University Ministry
Our Commencement Mass will be celebrated on Saturday, May 13, 2017, at 3:30 PM in the McCarthey Athletic Center on the Gonzaga campus. This will be a celebration of ALL graduating students, undergraduate and graduate. It will be a profound Mass of thanksgiving for the blessings God has bestowed upon both graduates and their families
Your Zag's story about creating a sense of belonging is unique. First Year Experience Programs (FYEP) is here to listen, support your student by connecting them to resources and challenge them to take the lead in creating their Zag story. Every Zag has the ability to be successful at Gonzaga University because they were selected through the admissions process to belong to our community.
Preparing for the End of the Academic Year-Housing Updates
Tips for end of year housing and preparing to move.
Graduation Flower Sale Information
Are you thinking about getting your graduate flowers for commencement? Support Gonzaga's Peer Educators and buy them through us! Our Peer Educators provide support and resources about a variety of different wellness topics impacting college students
Springtime Career Professional Development FAQs
Career & Professional Development receives a lot of questions from students and alumni throughout the year, ranging from what we do as an office to what one should do as a young professional. Therefore, this month, we are exploring the most common questions our front desk sees and providing answers and context that you can share with your student, if you find him/her asking similar questions.
Is your student planning on staying on campus this summer and wanting to work?
April is Financial Literacy Month
April, as proclaimed by Congress, is a time to recognize that "taking ownership of your future" should be everyone's goal, by becoming more financially literate. This is especially important for students, as the cost of higher education can be incredibly expensive!