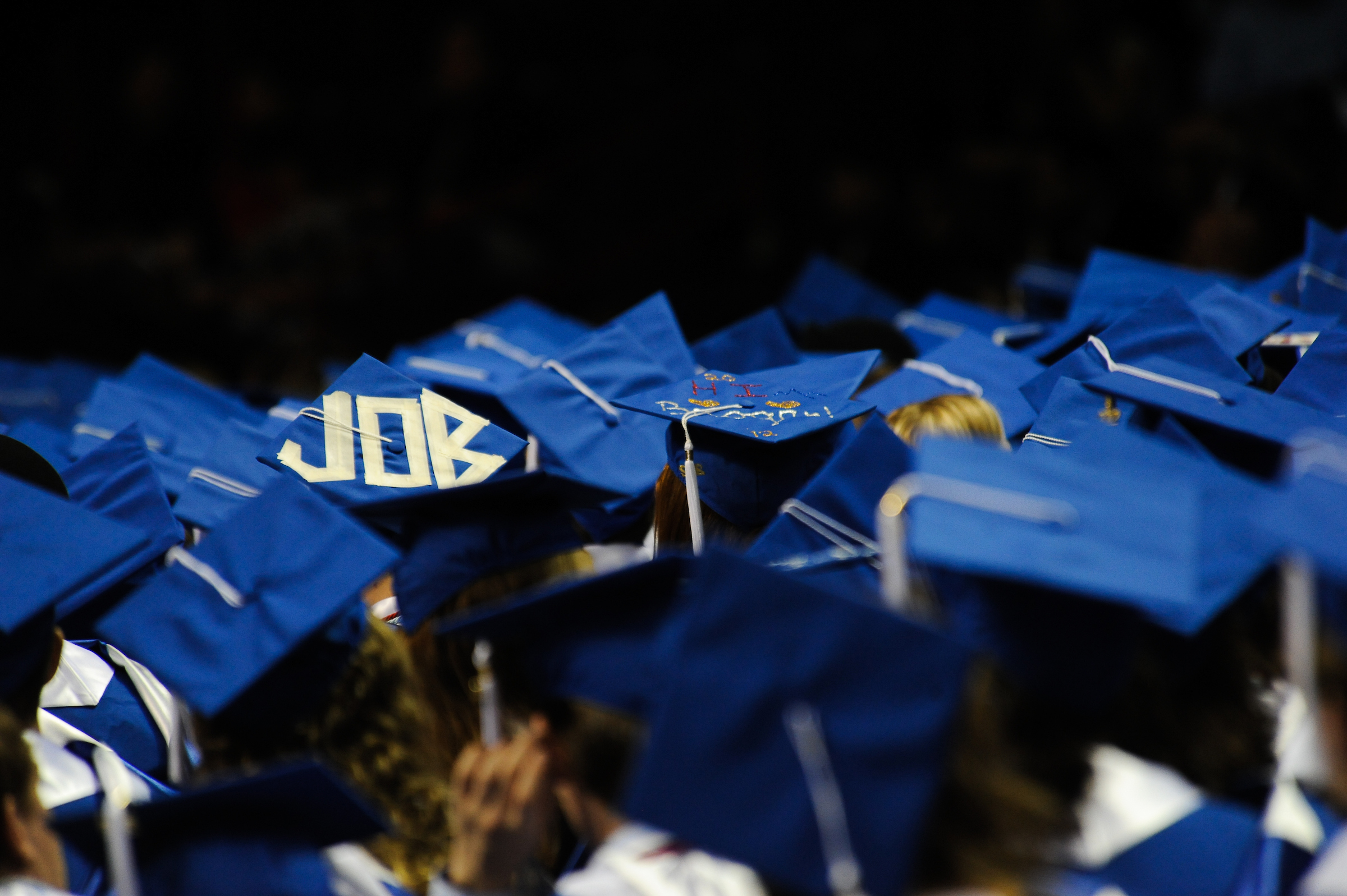 How Students Can Increase Their Professional Odds
Last month, we discussed how to help your students deal with rejection in regards to applications for jobs, internships, club positions, and more. While that is an important and practically inevitable experience that your student will face in their professional development, there are things they can do in order to increase their chances of interviews and offers.
Many Celebrations During Commencement Weekend, May 10-14
There are many diverse opportunities to celebrate the achievement and involvement of your senior student during Commencement Weekend, beginning Thursday evening and into Sunday afternoon.
Spring Webinar Series – Parents and Community
The intention of this seminar is to address the transition and information needs of parents and family members of GU students. Parents and families play a critical role in the success of their college students and will frequently turn to university personnel for information and support. This eight seminar is a unique avenue to support parent and family transitions and to connect parents and families with university information, services, and programs.
Proposed Changes to Need Grant Could Negatively Affect GU Students
We hope all is well and that your student is enjoying their time here at GU. This is the time of year when new bills are being proposed to our state government. Currently, Senate Bill 5820 (SB 5820), which focuses on new Washington State Need Grant (WSNG) Grade Point Average (GPA) requirements is being proposed.
Summer offers a great opportunity to earn some extra money for college expenses. If your student is staying in the Spokane area, work opportunities are available, even if they are not registered for classes during the summer. Both on- and off-campus work study programs are open to those students who qualify.
The 2017-18 Housing Selection Process for 2nd Year Returning Residents
The 2nd year returning student housing selection process begins in January/February with submittal of an application through the "on-line" Zag Living portal. Applications received by the due date are randomly ordered to determine when students may make their selection during each step in the process. Applications received after the due date, regardless of reason, will choose housing assignments last.
Fight the Spring Break Doldrums
While there are certainly some students who enjoy the traditional trip to some tropical destination with their friends for a "classic" spring break, there are others who wish to return home for some much-needed relaxation and many who choose to stay on campus for the week.
Need Flowers for Commencement?
Are you thinking about getting your graduate flowers for commencement? Support Gonzaga's Peer Educators and buy them through us! Our Peer Educators provide support and resources about a variety of different wellness topics impacting college students