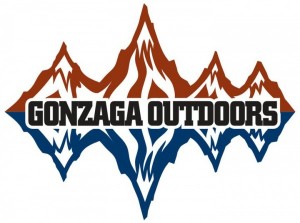 Get ready for some exciting adventures with the Gonzaga Outdoors program! Rain or shine, this group will be seeking out activities for this summer in which students, staff and faculty can partake.
For the benefit of the Gonzaga Community, Gonzaga Outdoors uses the transformative properties of outdoor adventures to foster friendship, instill confident outdoor skills, provide opportunities for leadership development and promote an ethic of conservation and stewardship. We do this because of the deeply rooted sense of respect and awe that we feel for the outdoors that we wish to share.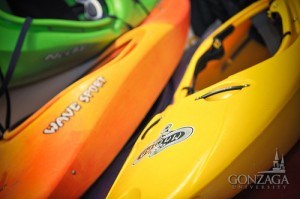 Gonzaga Outdoors strives to keep the outdoors as accessible as possible by providing inexpensive gear rentals, subsidized outdoor adventures, and educational clinics. Their goal is to give as many students as possible the opportunity to enjoy the beautiful local surroundings.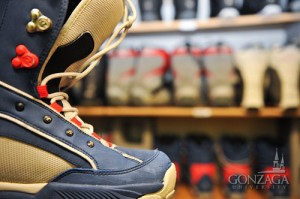 The GU Outdoors program will be renting equipment all summer for hiking, biking, camping, bouldering, etc. They also have lots of maps, books and other resources to help people find and properly plan for any adventure in the northwest. In addition to year-long renting, GU Outdoors puts on several fun events on and near campus throughout the year.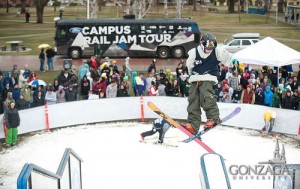 Upcoming Events:
Sunday, June 17: Kayak float
Friday-Sunday, July 13-15: Summer backpack
Wednesday, July 18: Day hike
Friday-Sunday, July 27-29: Spokane GOOB. Note: Spots are still available for incoming freshman! There will be hiking, biking, climbing and maybe even some paddling! Cost is $250 and includes all lodging, food and activities for that weekend. To sign up email outdoors@zagmail.gonzaga.edu with your name, phone number, email and "Spokane GOOB" in the subject line.
Wednesday, August 1: Flat water kayak
Sunday-Thursday, August 19-23: Montana GOOB. Montana GOOB is a time to make new friends, meet upperclassmen adventure guides and spend some time in the great outdoors before school begins! You will spend a day hiking, biking and rafting while returning to base camp in Montana at the end of each day. Cost is an all-inclusive $400. Sign-ups are first come, first serve. The event is almost full, but a few spots are still available!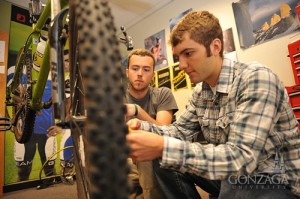 GU Outdoors lives, breathes and loves to experience the outdoors and wants anyone who is interested at Gonzaga to join!