Not all gifts are created equal when it comes to timing. Many can be established at any time in your life for good effect. But with certain gift types, the most advantageous tax benefits will result from making the gift either before or after retirement. Here's a rundown on the basic strategies.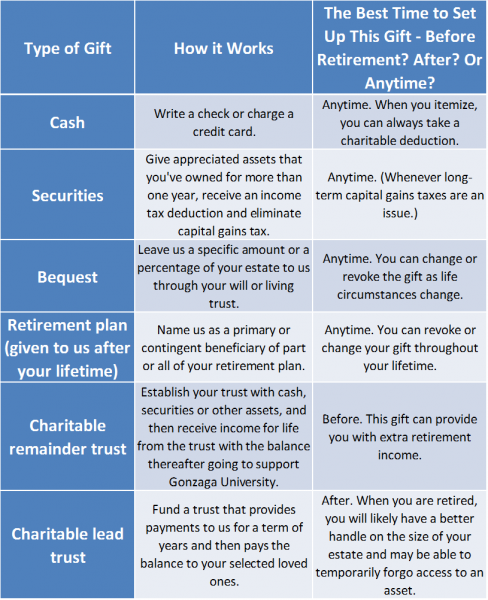 Timing Is Everything
For detailed calculations of when, what and how to give for greatest tax benefit and other needs based on your age and income, please contact Gonzaga University at 800-388-0881 or plannedgiving@gonzaga.edu.
Copyright © The Stelter Company, All rights reserved.
The information on this website is not intended as legal or tax advice. For legal or tax advice, please consult an attorney. Figures cited in examples are for hypothetical purposes only and are subject to change. References to estate and income taxes apply to federal taxes only. State income/estate taxes or state law may impact your results.