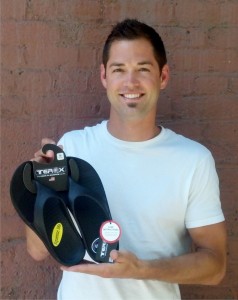 It may seem overly simplified, perhaps even a tad cliché, but Gonzaga alum Aaron Azzarito ('05) is attempting to change the footwear industry one sandal at a time. Along the way, he also plans on altering the lives of GU students.
Azzarito, the Marketing Director at Terox International, a footwear company based in Boise, Idaho, has created the One for One campaign. The initiative will contribute $1 to the Gonzaga Alumni Scholarship Fund for every pair of Terox sandals, his company's latest product, sold in the Spokane area.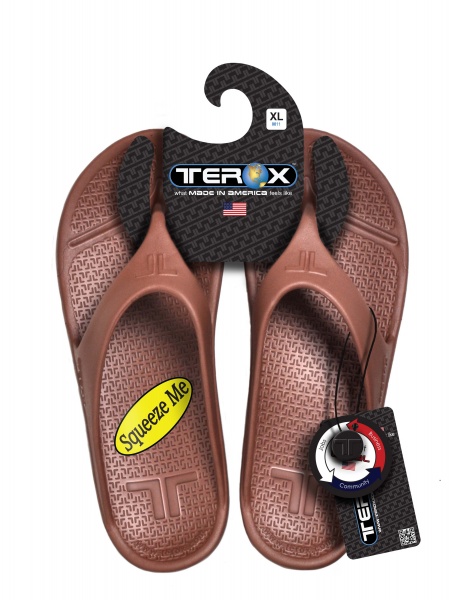 "This was the perfect way for me to give back," Azzarito said, "to help give someone the opportunity to attend Gonzaga who might have otherwise been unable to do so."
Azzarito, who graduated from Gonzaga in 2005 with a business degree, grew up in Kettle Falls, Wash., only about 90 minutes from GU's campus.
"It was my dream to attend Gonzaga University," he said. "With the scholarships, grants and loans I received, Gonzaga helped me turn this dream into a reality.
"When it was over," he added, "I felt the value I gained from attending Gonzaga University far exceeded the monetary cost — and I wanted to show my appreciation and give back in some way. Launching this brand (Terox) has given me this opportunity."
Azzarito's father founded Novascarpa Group LLC, the parent company of Terox International, in 2008. Initially Novascarpa simply imported and distributed premium footwear from overseas, with most of the products retailing for more than $200 each.
About two years ago, however, "We asked ourselves, 'Why not just build our own footwear brand?' " Azzarito said. "… Something for the current times offering comfort, style and quality at an affordable price."
That question led to the creation of Terox International, which produces a durable yet comfortable sandal made from a blend of elasto-polymers. The injection-molded sandal, which comes in colors inspired by the earth, absorbs the impact associated with walking on hard surfaces, returning energy to the body with every step.
"It's like walking on clouds," Azzarito said.
And here's the kicker: The sandals are produced entirely in the United States. This is in stark contrast to the majority of footwear companies, which conduct their manufacturing in foreign countries.
"The 'logical' thing to do would be to produce Terox sandals and footwear in Asia," Azzarito said. "… But instead, we made a decision to reduce our carbon footprint … and to be part of supporting our own country's industry."
Terox International has teamed with a family owned manufacturing company in Buford, Ga., to produce the sandals. The marketing slogan appropriately reads: "What Made in America Feels Like."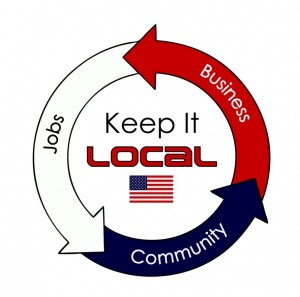 The sandals, not coincidentally, will go on sale July 4 in about 120 retailers around the country. They can be purchased locally at R.E. Lee Shoe Co., in Colville, Wash., a store owned by Azzarito's mother and one in which he worked as a child.
"By purchasing a Terox sandal, you are not only supporting American industries and manufacturing, but American education as well," Azzarito said. "It is our commitment to help build a brighter future by restoring American jobs and supporting the next generation of this country's leaders."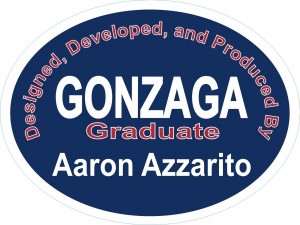 Join Aaron and Terox, by purchasing a pair of sandals or making a gift to the Alumni Scholarship Fund today and help support Gonzaga students.