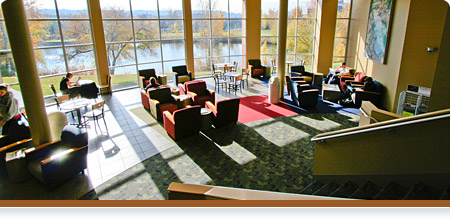 Welcome to April's MBA & MAcc newsletter. Included, you will find information about several upcoming events, as well as important administrative deadlines and updates.  Please be sure to read through the newsletter carefully to make sure you get all of the information regarding upcoming events and important announcements.
Upcoming Events and Deadlines:
Tuesday, April 1st: Fall registration opens

Wednesday, April 2nd: Last day to ADD 5-week trailer courses (Spring)

Friday, April 4th: Last day to DROP 5-week trailer courses (Spring)
Tuesday, April 15th: Last day to move your Google Docs from the old Zagmail system
Friday, April 18th: Good Friday Holiday (no classes, GSB office closed)
Monday, April 21st: Easter Monday Holiday (no classes, GSB office closed)
Friday, May 9th: MBA & MAcc Graduation Party
Saturday, May 10th: Graduate School Commencement
Thursday, May 15th: MBA & MAcc summer orientation
Monday, May 19th: Summer classes start
Thursday, May 22nd: Last day to add or drop a class for the first summer session (May 19 – June 27)
Monday, June 30th: Second session summer classes begin
Thursday, July 3rd: Last day to add or drop a class for the second summer session (June 30 – August 8)
Community Events
Tuesday, April 1st: Gonzaga University

Presidential Speaker Series presents Harvard fellow Siddharth

Kara. Kara will

share his eye-opening research on modern slavery, including documentation of 1,300 cases in 30 countries. 

Wednesday, April 2nd: 5th Annual Aram Lecture on Business Ethics, presented by Dr. Ken Anderson, Interim Dean and Professor of Management, Gonzaga University School of Business Administration
Thursday, April 3rd: Washington Policy Center presents the Minimum Wage Debate
Tuesday, April 8th: 24th Annual Economics Symposium
Friday, April 25th: Visiting Lecturer John Bello presents "So you want to be an entrepreneur?"
All Graduate Students:
Course Evaluations
As a reminder, please remember to fill out course evaluations on Zagweb following the completion of MBA & MAcc classes. Course evaluations provide important feedback to the program and faculty about the curriculum.
Have You Moved or Changed Email Accounts?
Please email us at hallinan@gonzaga.edu with your updated contact information (email address, address, employment information). Please note that all current students are expected to check their Zagmail accounts; however, we are able to update your preferred secondary email address.
500 Level MBA & MAcc Courses: If your advisor has evaluated your pre-requisites and determined that you are required to take one or more 500 level pre-requisites, you will now be able to register for them on your own in most cases.  You should also be able to register for the 600 level course they are a pre-requisite to in the following term.
For example, if you are required to take MBUS 501 Stats Review in Summer 1, you can register for MBUS 613 Quant & Stats Analysis in Summer 2 without getting an error.
MBA Students:
International Issues Elective Requirement
Please remember that you are required to have 2 credits of elective coursework with an international focus to graduate.
The following course fills this requirement:
MBUS 685 International Marketing (Summer), 2 cr
The following course fulfills one credit toward the requirement:
MBUS 636 International Ethics (Spring), 1 cr