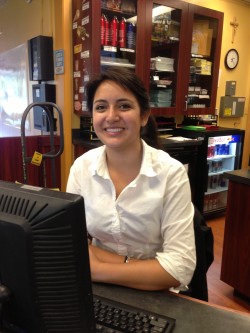 By: Robin Guevara
Securing a job in the fall can be easier for your student if you are both aware of the following information:
Federal Work Study
Know if your student is eligible for Federal Work Study (FWS).  This is part of your student's financial aid award and can be accessed through Zagweb.
FWS jobs are funded through a FWS allocation.
How to secure a FWS job:
View and apply for FWS jobs online beginning in early August, before arriving on campus.
Attend the Student Employment Job Fair. This event is for FWS-eligible students ONLY. Students can visit with some department representatives, view, and apply for jobs on the spot. The Job Fair is Monday, Sept 1, 11:30am – 1:00pm at Cataldo Hall.
Institutional Jobs
If your student is not eligible for FWS, then your student will be looking for an Institutional Job.
Institutional jobs are funded directly from a department's budget.
There are many more institutional jobs available than FWS jobs, but they are much harder to find. Institutional jobs are extremely competitive, so start looking early, be persistent, and check the job list often, as new jobs may be added.
General Student Employment Information
A list of all jobs (FWS and Institutional) will be posted on our website www.gonzaga.edu/studentemployment no later than August 18th.
All up-to-date student employment information will be sent directly to students' Zagmail, so encourage your student to check their email often.
Students new to working on campus must be prepared to complete their hiring paperwork.  For this purpose, students must bring with them ONE of the following: unexpired passport, or, original social security card, or, original or certified birth certificate.
Students are encouraged to call 509-313-6587 with their job questions before they get to campus.