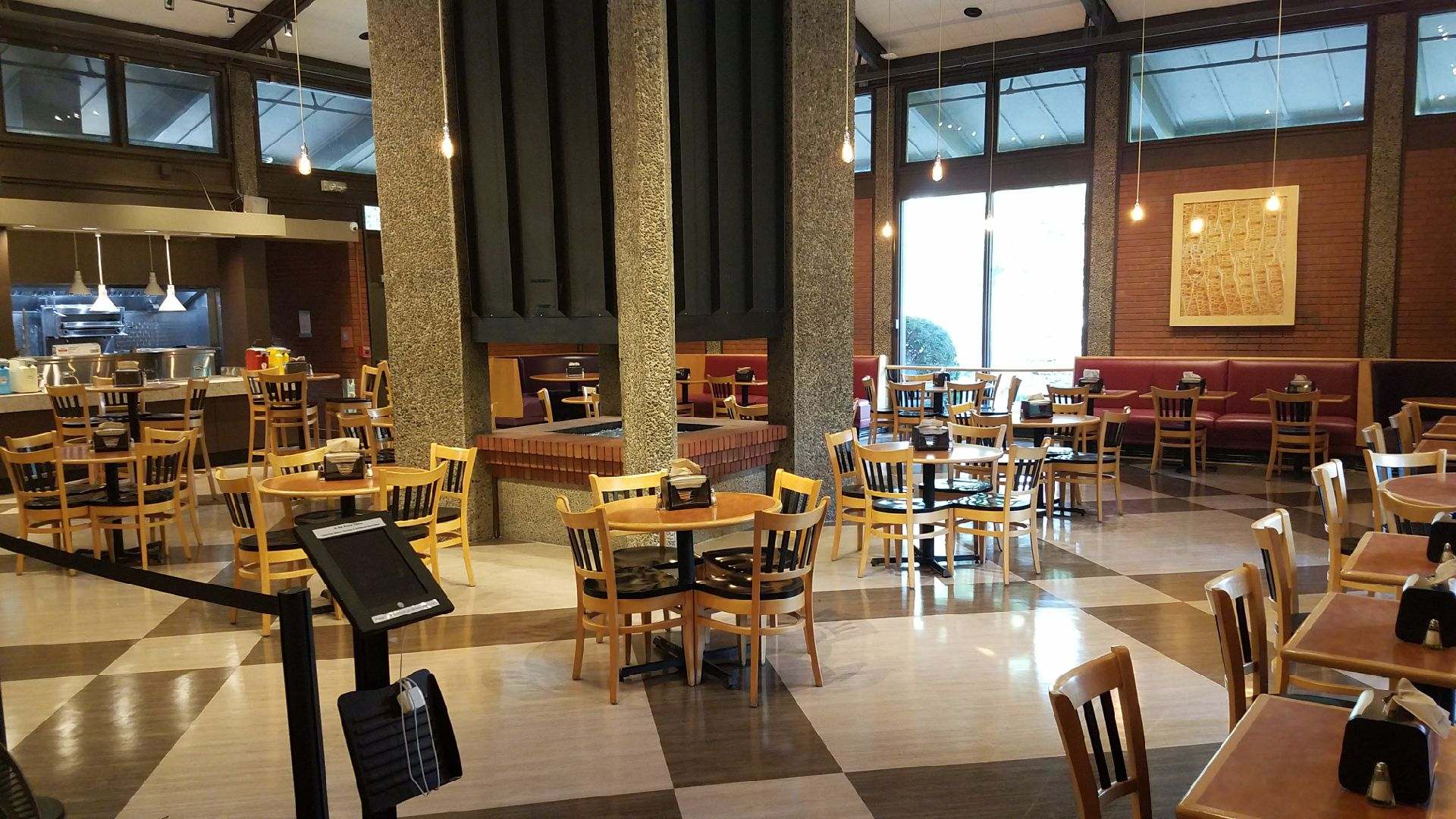 Providing delicious, healthy and convenient meals for students is Zag Dining's main goal. With this idea in mind, we are proud to announce a new addition to on-campus dining at Gonzaga University! The recently opened 1887 at Cataldo employs a FöD, or Food on Demand, concept to provide Zags with high-tech casual dining, right on campus.
1887 at Cataldo accepts meal plan swipes, Bulldog Bucks, and cash or credit, for those not utilizing a meal plan. This location is open for lunch Monday – Friday, dinner Sunday- Thursday and brunch every Sunday. Customers digitally order their meal on touch screens with the ability to customize every aspect of their dish, before it is individually prepared just for them.
One of the biggest draws of this new location is the ability to order your meal as either dine-in or take-out to go. Having the to-go option is perfect for hungry Zags studying for a midterm or wanting to enjoy the beautiful Spokane weather without having to sacrifice a delicious healthy meal. Dining at Cataldo offers a comfortable atmosphere, complete with a fireplace in the center of the room. Along with nutrition and convenience, we also want to ensure that every student gets the most value from their meal plan possible. With a single meal swipe, students are able to customize their meal with an entrée, two sides, a drink, and cookies for dessert.
1887 at Cataldo's menu philosophy is developed to be flexible and can change depending on customer feedback. Menu preferences, speed of service and value are all taken into consideration. The current menu features grill classics like burgers and fries, deli sandwiches, made-to-order salads, American entrée classics, and desserts, with the flexibility to rotate depending on feedback. In addition to the delicious daily menu, the chefs at 1887 put together special events such as theme nights, where students can vote on which themed cuisine they would like.
Also new to Cataldo Hall is the Contemplative Café. This location is proud to serve Starbucks coffee, as well as house-made Zag donuts and delicious sandwiches to grab on the go. Be sure to stop by and try our popular maple bacon donut! Both of the new locations at Cataldo Hall are great places to meet up with friends, take a study break and enjoy delicious food. Listening to and collaborating with the community has enabled us to create a truly unique dining experience at Gonzaga.