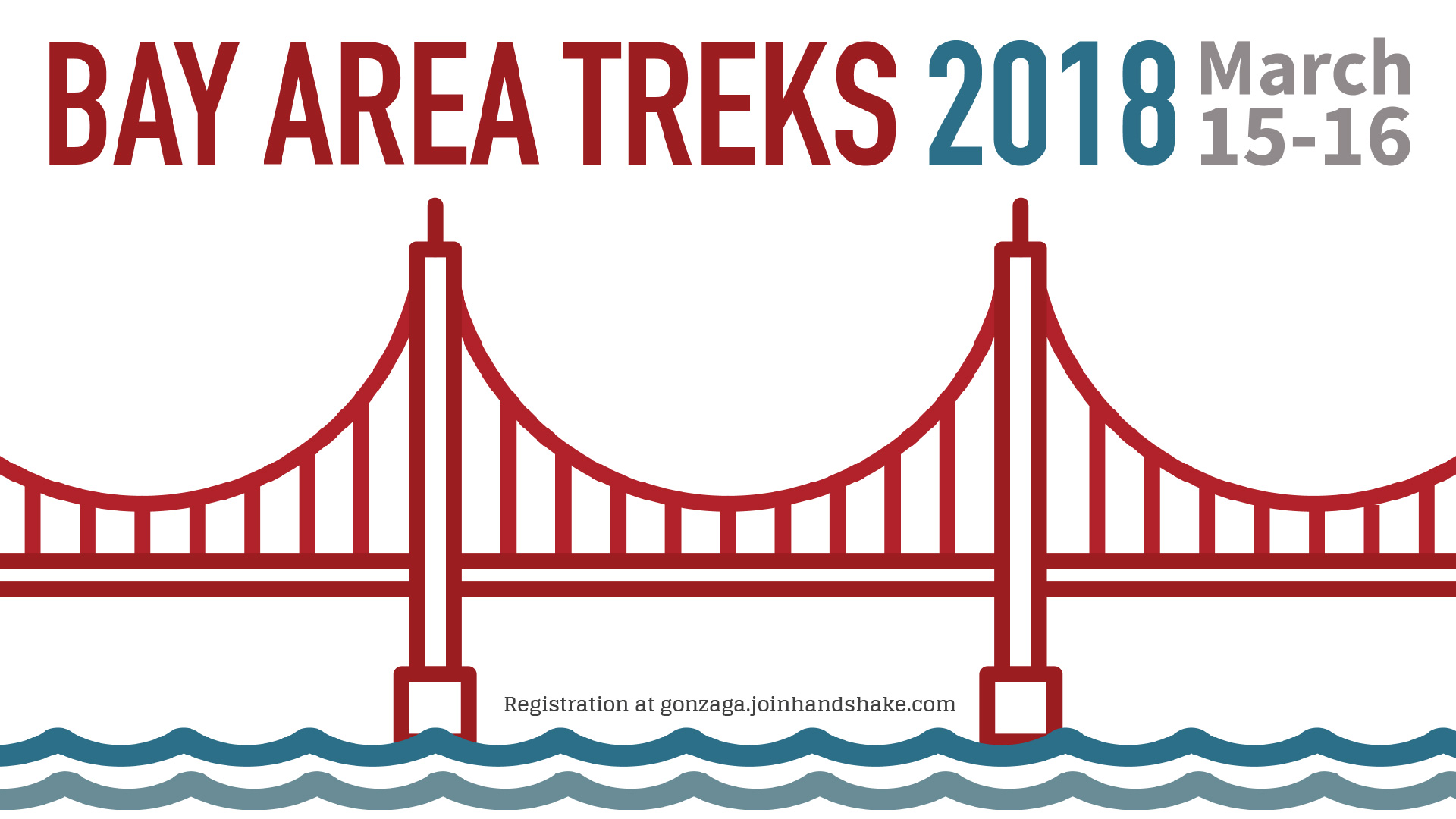 Gonzaga University is hosting career development events in Silicon Valley on March 15th and San Francisco on March 16th, 2018, that are focused on helping your student find a job or internship, and make important networking contacts with Gonzaga alumni and friends.
Treks are career development and networking programs that create opportunities for students to connect with alumni and employers in key metropolitan areas across the country. As part of the Bay Area treks, students interact with partner organizations during corporate excursions and networking socials. Encourage your Zag to join us for two days of career development in San Francisco and the Silicon Valley! Each city costs $40, or $70 for both.
First year students and sophomores can use the events as a way to learn more about the expectations of employers, while juniors and seniors can make contacts for future internships and full-time positions. Networking is about creating relationships and it is critical that students start early and be persistent in talking to as many people as possible about their career goals. We recommend the Treks to all students regardless of class or major.
Silicon Valley Excursions-Thursday, March 15th
– Google
-Stryker
-Tesla
-Highfive
-Dynamic Signal
San Francisco Excursions- Friday, March 16th
– Docusign
-LinkedIn
– Salesforce
-Uber
-JP Morgan
-First Republic
To Register: https://gonzaga.joinhandshake.com/events/69395