Samantha Briggs, First Year Experience Programs
The office of First Year Experience Programs is dedicated to assisting new students with a successful transition into the Gonzaga University community. First Year Experience Programs develops and facilitates an exemplary program of New Student Orientation, as well as year-long transitional programs. Gonzaga University's New Student Orientation empowers students to ignite their Gonzaga spirit through intellectual, social, and personal development. New Student Orientation challenges Zags to embrace their experiences, utilize their resources, and ignite their passions and potential in our community.
Under the direction of the First Year Experience Programs staff, New Student Orientation is planned by five current students who are known on campus as "GUide Core". GUide Core is your student's go-to resource and communication liaison for any questions, concerns or thoughts they have about transitioning into Gonzaga University.
Sean Kimball
Operations GUide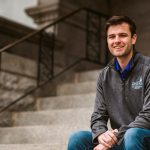 Sean is from Eugene, Oregon, and is a junior studying business administration with a concentration in finance and a minor in political science. He loves being a Zag because everyone at Gonzaga is friendly, welcoming and passionate about the community and wants to make it better by getting involved. His favorite place on campus is the Crosby Center because there is a beautiful view of the center of campus no matter which room he's in. Sean hopes that as students engage in New Student Orientation, they will gain a sense of belonging within the amazing Gonzaga community and can see all the opportunities that Gonzaga has to offer them. His challenge to new students is to be themselves and focus on growing their whole person spiritually, intellectually, physically, and emotionally while at Gonzaga.
Miguel Robledo
Program GUide – Fri/Sun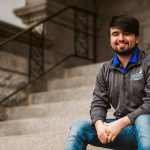 Miguel is from Brownsville, Texas, and is a sophomore studying political science with a minor in Spanish. He loves being at Gonzaga because in his experience he has seen that it's easy to make friends here and everyone in the Zag community is so willing to help each other. He enjoys going to the Hemmingson Center on campus because it's usually full of people, and he always runs in to someone he knows. His advice for new students is to not be afraid to be themselves and to advocate for themselves. Miguel hopes that new students will gain a sense of belonging and comfort as they attend New Student Orientation and that this will make their transition into the university easier and less stressful.
Amanda Oliver
Program GUide – Sat/Mon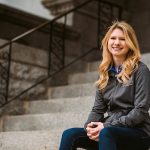 Amanda is from Grandview, Washington, and is a sophomore studying public relations with minors in visual literacy and promotions. She loves meeting and connecting with other Zags—alumni, current, or soon-to-be. Her favorite building on campus is College Hall because it has such a rich history. She says that there are always new rooms to explore, and she would encourage new students to explore all of the different buildings across campus as well, because they'll never know what resources they might find or people they may meet. By the end of Orientation Weekend, Amanda wants new students to feel like they have a home at Gonzaga, that they have a good amount of people they know and can say hi to, and that they feel prepared to take on their first year as a Zag.
Jack O'Neil
Student Leader GUide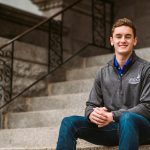 Jack is from Sammamish, Washington, and is a sophomore studying human physiology and general business. Jack loves the sense of being a part of a family and community the at Gonzaga. He loves being able to call the students in his major, residence hall, and that he works with as all a part of this community that is interwoven together. His favorite place on campus is Mulligan Field because you can always find intramural sports, pick-up soccer games, or spike ball being played here. His advice to new students is, "Don't be afraid to be you and be bold." By participating in New Student Orientation, Jack hopes that students will gain a sense of welcoming to the Gonzaga family and will recognize that their college experience will be one of the most challenging and rewarding times of their life and there will be people to help them along every step of the way.
Ethan Gruis
Marketing GUide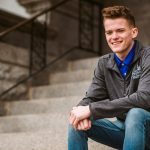 Ethan is from Kaysville, Utah, and is a sophomore studying business administration with a concentration in accounting and a minor in management information systems. Ethan loves being part of the Zag community! On campus, he enjoys hanging out in the Hemm Den because it's cozy, quiet and a great place for him to get his homework done. His advice to new students is to be open to everything and to not be afraid to get out of their comfort zone as they meet all kinds of people from all sorts of backgrounds. He also wants to encourage new Zags to try out new clubs and activities that they've never participated in before. Ethan believes that New Student Orientation is an opportunity for students to immerse themselves in their new home and he hopes that during this weekend students will begin to understand what it means to be a member of the Zag community.
For questions about New Student Orientation or their transition into the Gonzaga community, new students can reach out to GUide Core by emailing firstyearexperience@gonzaga.edu or calling the First Year Experience Programs office at (509) 313-4346. We look forward to seeing you for Orientation Weekend!