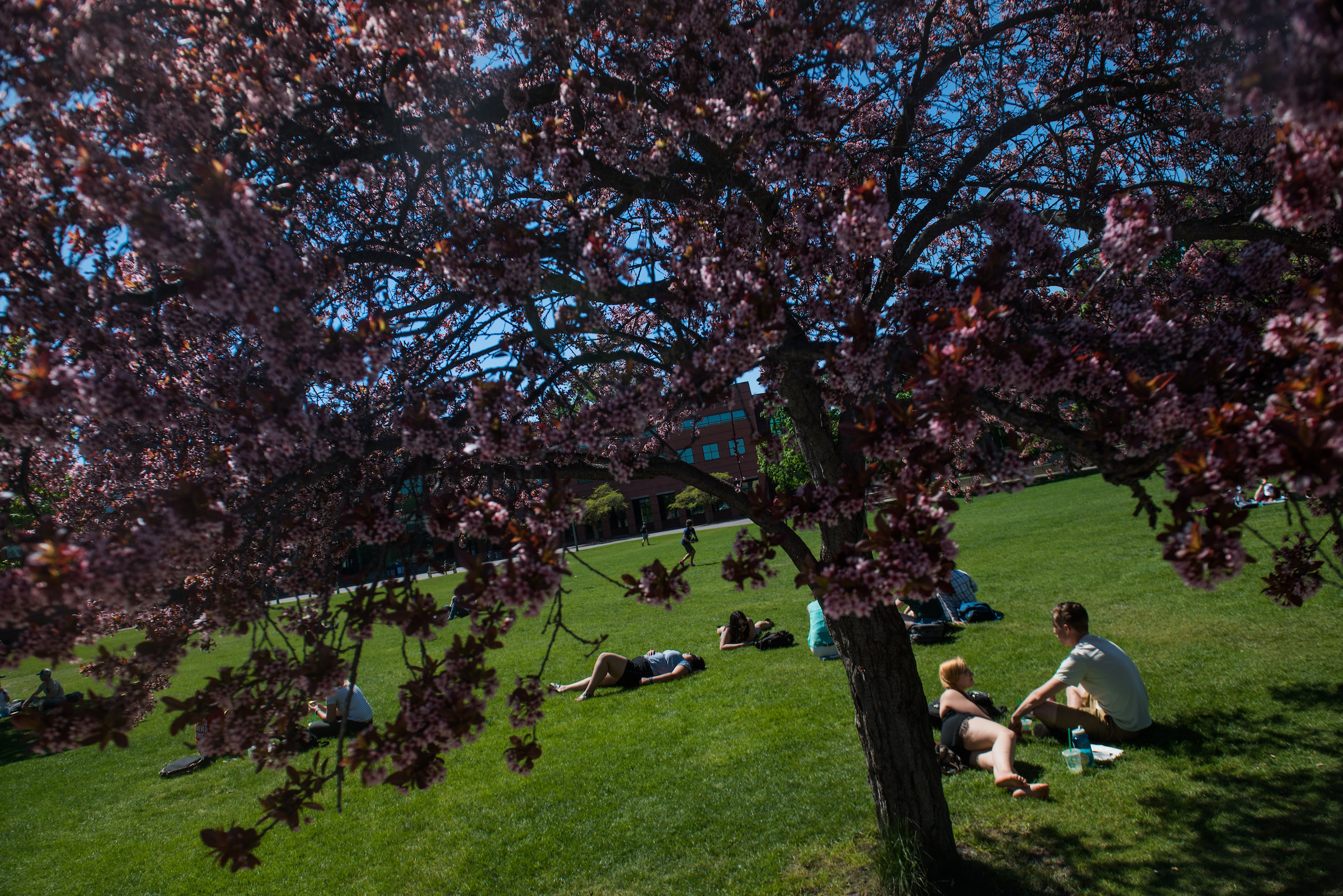 From all of us at Campus Security and Public Safety, congratulations to the graduating class of 2018! We hope your time with us has been a great learning experience and we wish you all the best of luck in your future endeavors. For those attending the ceremony, the university has a large parking structure near Hemmingson Center on the corner of Cincinnati and Desmet. The parking garage can hold 650 vehicles and intends to keep your vehicle safe and secure; however, Security Officers has seen this as more of a testing facility for NASCAR lately. The garage is built so drivers cannot speed – or should not- speed. The pathways are narrow, winding, and allow no room for error. Treat every turn as crucial to your safety. Go slow and do not rush, you will get out, we promise! In addition to graduation, families will be moving their students out of the residence halls and may be using the garage while on campus. Please drive defensively watching for pedestrians in roadways and parking lots with large items and furniture. Drivers may not be able to see you and we want to make sure everyone gets home safely.
Late this spring, right after graduation, the City of Spokane will begin work on Sharp Ave that runs through campus from Ruby to Hamilton. In an effort to create safer pedestrian crossings, the street will be narrowing down to one lane each direction with bump outs on each side at the intersections. There will be parallel parking on each side of Sharp and bike lanes on both sides. This project will cost $1.9 million dollars, will be more ecologically friendly and has an estimated date of completion in the fall of 2018. Please keep this in mind when you return in the fall with your students for move in, as the lane reductions will still be a work in progress.
Have a fantastic summer. See you in the fall!