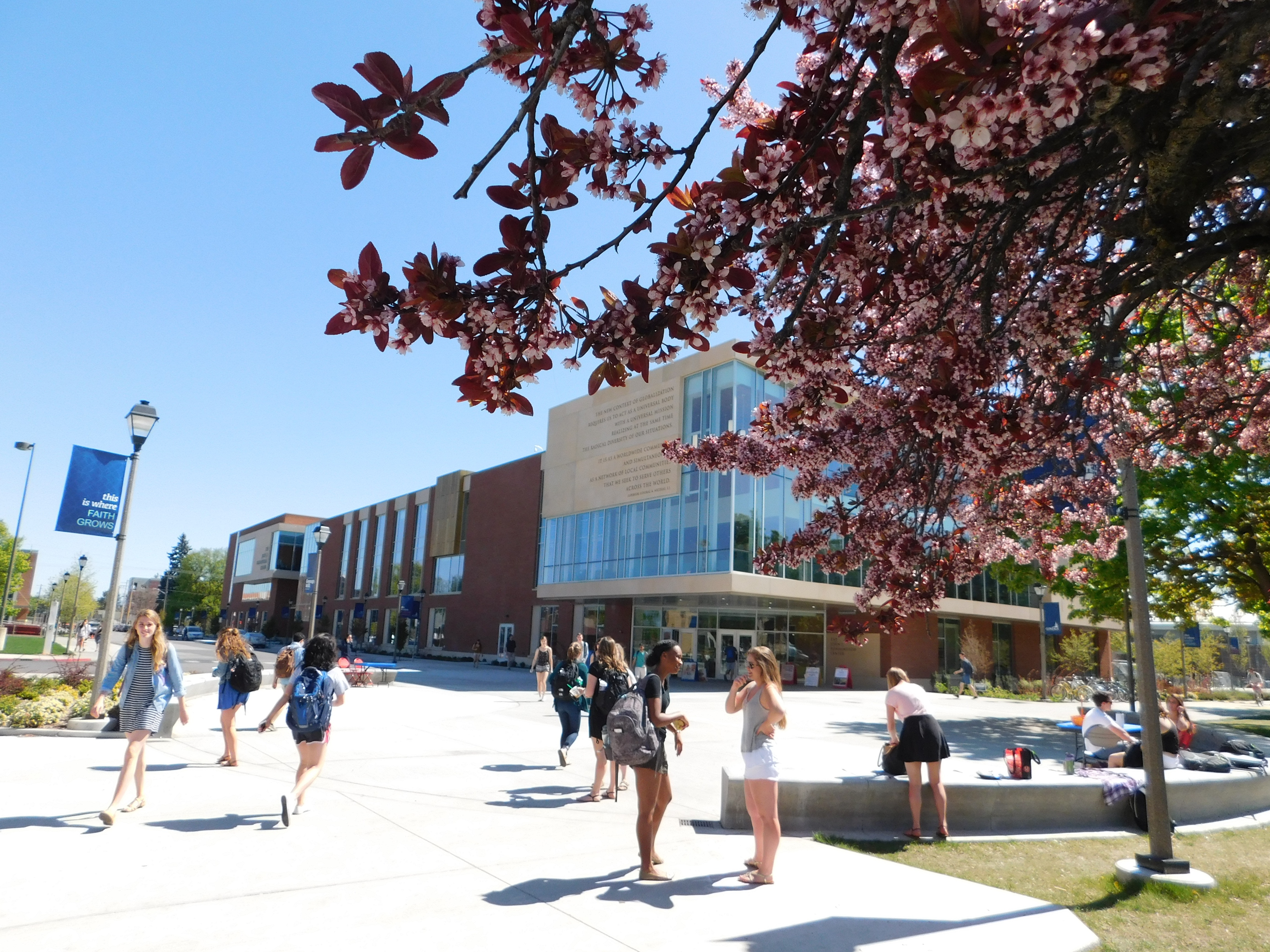 True to life in the Northwest, Spokane is absolutely wonderful to live in during the summertime (Queue Will Smith and DJ Jazzy Jeff's "Summertime"). The weather is warm, the skies are clear, and whether students feel like hitting the trails or enjoying what the city has to offer, there are things to do. For our students who decide to stay in Spokane for the summer, the campus is much less populated and it's a great time to read outside or to take a nice walk on the centennial trail next to the Spokane River. Spokane's motto is "Near Nature, Near Perfect", which is even more true in the summer. Very close, there are trails to explore and Coeur d'Alene is quite close and is an area where many people enjoy kayaking nearby.
Personally, I enjoy playing sports, so I take part in the world's largest outdoor 3-on-3 tournament that takes over downtown Spokane. It's named Hoopfest and last year, there were over 250,000 players and fans that attended. I was able to watch some former Zag greats take on other outstanding players on the Nike Center Court between my games, which is sometimes broadcasted on ESPN. Kevin Durant from the Golden State Warriors even made an appearance last year. Even if you aren't into basketball, it's still a great place to get good food from local vendors posted up or to experience the magnitude of an event like this. This year, Hoopfest will take place on June 30 and July 1.
There are several movies being shown, from Wonder Woman to Black Panther to Jumanji, just a short walk away in Riverfront Park. Spokane also has live concerts that many people enjoy attending.
If your student is in classes, they will probably be somewhat busy during the summer depending on how many credits they are taking, but I hope they are able to enjoy the warmth and the fun. I always feel like summer passes quickly and a new academic year is upon us before we know it. My advice would be to be active, enjoy the weather, and see what Spokane has to offer!
Drew Satter, M.Ed. MBA
Assistant Director
Housing and Residence Life