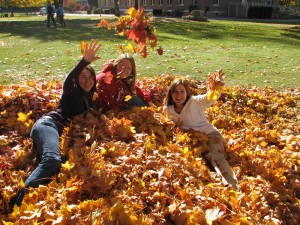 About 100 activities are typically available for our family visit program, Zag Fam Weekend, October 5-7 this year. To help you make your plans, we are building the schedule with confirmed items in a new Yapp! ap, and there are already several fun and engaging features on the books. Some weekend activities are confirmed in mid-September, once our academic year is in motion and students and faculty get sparked with fresh ideas, so keep a lookout!
The optimum hotel deals are likely to be via your favorite travel planning tool – book early!
Just $45 per family group of any size provides support to the weekend activities, plus exclusive access to the Friday evening Academic Social. Find early schedule highlights and register at www.gonzaga.edu/zagfamweekend.